Estimating Assistant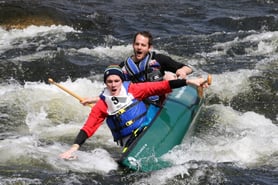 What do you do at H&P?
Estimating and inventory control
Favorite/Most Memorable Project Worked On
Payfactors
What did you want to be when you grew up?
A Park Ranger
My Best Stress Buster
Fishing
When I'm not at work, you can find me..
Outside (how bout dah?)
Something You've Learned Working for H&P
All the moving pieces that are required to put on an exhibit.
If you could have any superpower, what would it be?
Probably flight
Apr 25, 2017 1:45:00 PM