President & CEO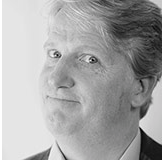 Where are you from?
Boston area for the majority of my life
What do you do at H&P?
Lead
I couldn't live without my…
Pretzels!
Favorite H&P Memory
Our 20 Year Anniversary
What did you want to be when you grew up?
A pilot
My Best Stress Buster
Laughter
When I'm not at work, you can find me...
Hijacking meetings
Something You've Learned Working for H&P
Everyone who has ever worked here has had an impact on me, and taught me something.
If you could have any superpower, what would it be?
Flight

Jan 9, 2017 10:00:00 AM