Is your Brand Presence consistently strong throughout your trade show exhibits, corporate interiors and marketing materials? Whether negative or positive, that lingering brand impression can make or break potential business.
When it comes to this limited window for leaving a long-lasting positive impression, trusting in outside expertise will not only maximize the ROI for the event, but it alieviates some of the pressure weighing on the shoulders of the Event Manager, in turn allowing a stronger focus on those other high priorities.
HILL & PARTNERS BRANDED EVENTS
In one of our latest event projects, we worked with the widely successful cloud-based technology company, LogMeIn, to bring two Branded Events to Boston.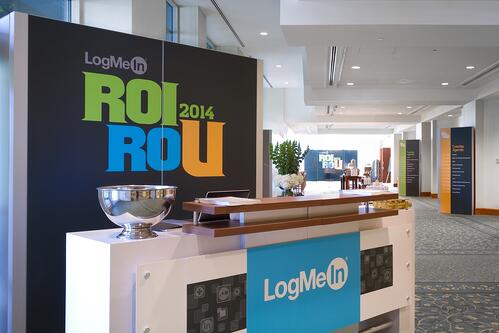 The most recent, LogMeIn's 2014 Global Sales Summit at the Seaport Hotel in Boston, MA on July 21st and 22nd, themed "ROI, ROU," hosted 200 of the company's internal sales team members.
H&P transformed Seaport's main foyer, multiple ballrooms, second floor breakout rooms and Lighthouse room, setting the stage for LogMeIn's sales teams to collaborate with one another and maximize the ROI of bringing the global leader's sales teams together from various locations around the world.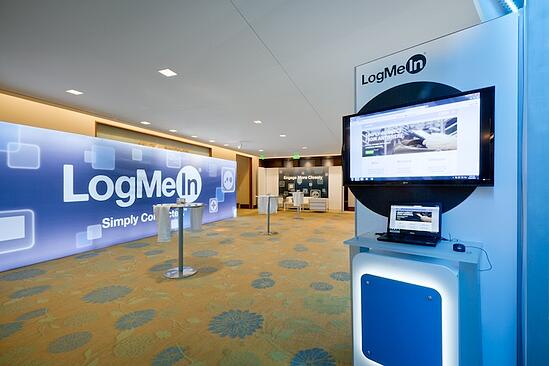 The Summit followed a LogMein Customer Event at the Seaport, where Hill & Partners also aided in the design, production, implementation, logistics, furnishings, technology and lighting of the meeting spaces, demonstration areas, and keynote presentation staging.
Read More on EXHIBITOR: Hill & Partners Brands LogMeIn's 2014 Global Sales Summit


---
Aug 19, 2014 9:21:36 AM