The Unconventional Guide to: The Sands Expo Center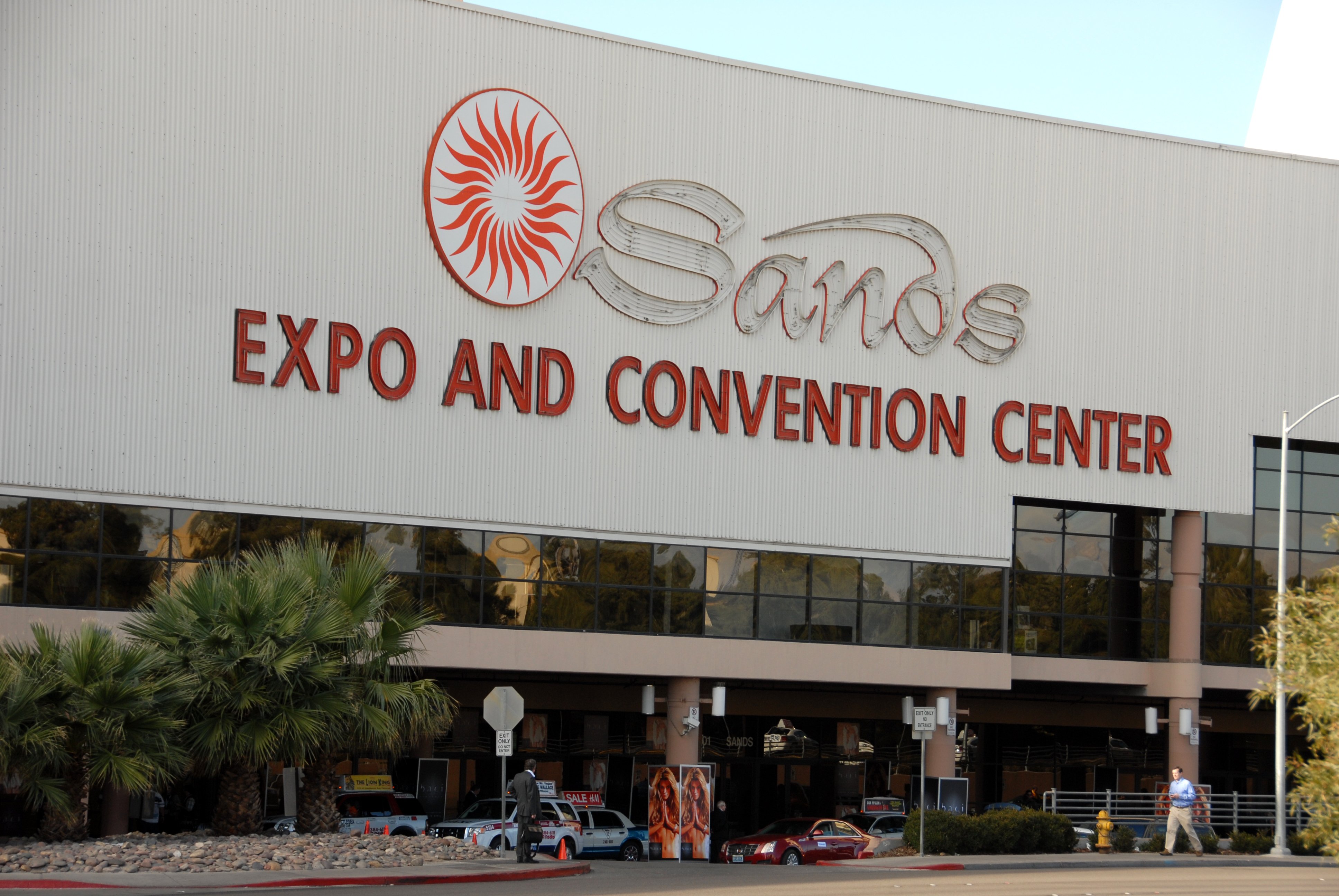 Sands Expo and Convention Center main entrance, Las Vegas, Nevada, Jan. 7, 2009 - Photo by Glenn Francis of www.PacificProDigital.com
The Sands Expo And Convention Center
LAS VEGAS, NV
If you work in trade shows, you'll probably find yourself at the Sands Expo Center in Las Vegas sooner or later. In this guide, we've collected all the best secrets and tips you can use to make your stay at the Sands smooth and successful.
Website: https://www.venetian.com/meetings/
The Sands Hotel may be a distant memory, but the Sands Expo Center is still going strong. When opened in 1990, it was the second-largest convention center on the planet. Though it's since been eclipsed by many others, the Sands remains a staple of Las Vegas's ever-growing trade show and convention industry.
Did You Feel That?
During installs and dismantles, it's not uncommon to feel the whole floor shake from time to time. Worry not, though - the tremors are much more likely to be caused by a passing forklift than an earthquake. The Sands' show floor is notoriously uneven, which means keeping your exhibit structures level and even can be a tricky affair - if your booth space has any long walls, be prepared to do some shimming to get everything on the straight and narrow.
Where To Stay
On the site of the original Sands Hotel stands the Venetian, a lavish resort that evokes the comfort and romance of Italy. The Venetian is connected to the Sands and is accessible by walking through the casino floor, which makes for an easy trip to and from the exhibit space.
If the Venetian is a little too pricy for your budget, Treasure Island may be the place for you - though not quite as conveniently located, it's still very much in walking distance, which means you can keep your transportation prices to a minimum.
Breakfast & Coffee
The Grand Lux Cafe is located in the Venetian, just a short walk down the corridor from the Sands. Open 24 hours a day, it's got all the breakfast staples, and offers coffee and pastries if you need something on the go.
There's a Starbucks on the second floor of the Sands, which is a great place to get all your caffeine needs, but be forewarned - the lines there can get pretty long, especially around show open. Be strategic about your timing to avoid the crowds and make your coffee runs as efficient as possible.
Winner Winner Chicken Dinner
After a long day of standing on the show floor, the last thing you probably want to do is trek down the strip for a meal, so we'll keep the walk short - you'll pass Yardbird Southern Table & Bar on your way into the Venetian from the Sands, and it's the perfect dinner pit stop. They offer lots of specialty cocktails, and their Southern comfort food-inspired menu is perfect if you need to replenish after a long day. Everything on the menu is delicious, but you can never go wrong with their chicken and waffles.
Topics: TheUnconventionalGuide