Trade Show Exhibits: To Rent or To Own?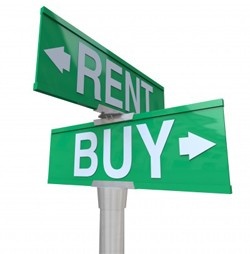 It's time to invest in a new exhibit and the big question comes down to, should you rent or should you own? There is no simple common answer to this question. It all depends on your particular situation, corporate goals, specific program activities, and every element that is related to your purpose for exhibiting in the first place.
Does it really matter if you own or rent your exhibit to accomplish your primary exhibiting goal? No. How you accomplish your program goals has nothing to do with whether the vehicle you've chosen has been fully purchased or is a temporary rental.
However, there is one key inescapable and undeniable component at the forefront of every decision you make and every action you take: MONEY!
You may be saying now, Okay so how can I save money while getting the most value?There is a misconception that renting automatically means cheaper, but there are many options and details involved that are dependent on or influenced by your specific purposes and needs. You may or may not find that a rental option is your best solution to fit within your budget and goals.
Let's look at the options available in renting or owning:
Traditional Rental Exhibit
Choose if you…
Need something quick & simple
Need to maintain a presence at a show but have a tight budget
Do not need extensive customization or highly intricate design
Have an infrequent or inconsistent event schedule
Have competitors that do not use very elaborate custom designed exhibits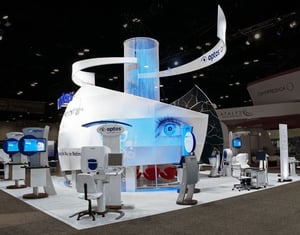 Choose if you…
Need flexibility and detailed customization
Have a firm, long term event schedule
Want to create a fully brand-saturated environment & experience
Have access to a capital expense budget that allows for higher upfront costs & storage fees
Will not need to redesign frequently (besides new graphics)
Want to guarantee a look and feel that is different from others
Choose if you…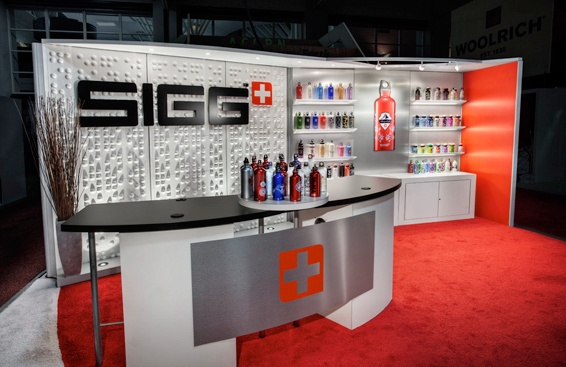 Do not have access to a capital expense budget- you do not want to pay upfront costs or storage but do want the custom look
Plan program activities one event at a time
Need a custom-branded solution that will create measurable impact on the show floor
Do not need many custom details or extravagant design (although graphics can always be easily alternated)
Hybrid
Choose if you…
Want to incorporate your own existing properties with rental components from an exhibit house
Want the option to buy or rent thematic elements (theatrical lighting, rigged structures, design/technological effects)
Have an inconsistent or infrequent event schedule
*Keep in mind, using rental exhibits or components on a frequent show-by-show basis over a long period of time can add up to cost more than purchasing an exhibit.
So, to Rent or to Own? That is the Question. Did you see a solution that spoke to your needs and interests? If you'd like to discuss more about the unique options we can offer to fit your custom needs, contact us today!
Hill & Partners, Inc. • 617.471.7990 • info@hillpartners.com
Return to Home Page
Topics: Tips & Tricks, Brand Experience