New Look is Like Magic for the Polartec Exhibit at OutDoor 2013
When the marketing team at Polartec® expanded their exhibit space and decided to dress their 2013 OutDoor Friedrichshafen trade fair branded environment in an APEX Awards theme, they naturally came to Hill & Partners to help in the strategic execution of their vision.* Hill & Partners looks forward to joining Polartec® each Summer for the annual OutDoor show, one of the leading global trade shows for the outdoor industry that takes place in Friedrichshafen, Germany, and was even more excited this year to be part of bringing the new vibrant look to life.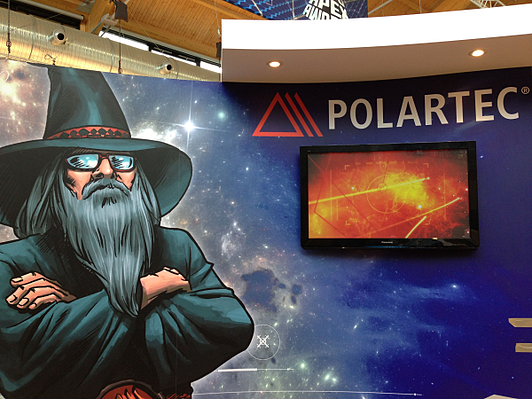 The APEX Awards annually recognize those designers and companies that produce the most outstanding and innovative Polartec® products. The campaign evolved into a "Like Magic" theme, relating the high-quality Polartec fabrics used by the APEX Award winning garment designers to the idea that utilizing performance fabric of such high caliber is comparable to Magic. The theme was enhanced further with the creation of "Malden," the Wizard mascot who earned his name from the company's origins as Malden Mills.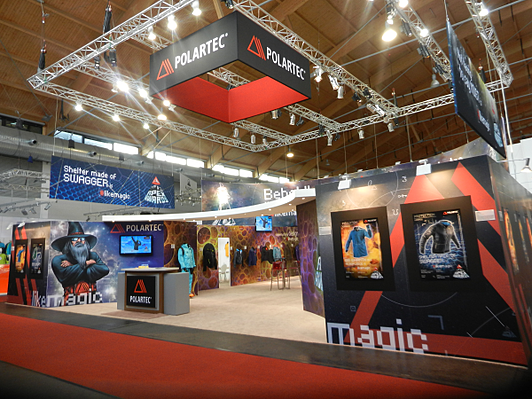 The 2013 booth design popped on the show floor, incorporating highly saturated colors and patterns in every inch of the space. Large wall murals, hanging fabric signage, and outer walls lined with three-dimensional lenticular posters displaying the awarded garments in detail, all contributed to the new look and feel of the APEX-themed booth.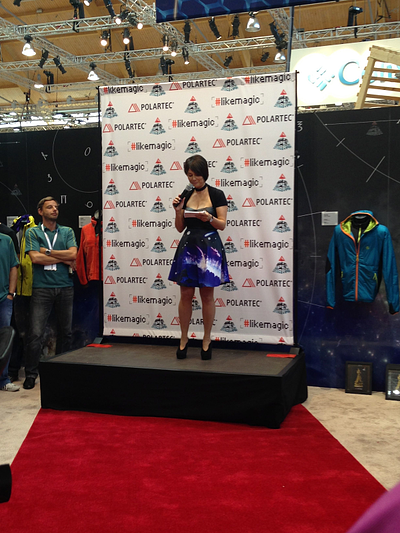 In addition to the execution of design and exhibit build in international territory, Hill & Partners coordinated the details of the daily booth catering in a custom designed bar area, as well as assisted in coordinating details of the annual opening night booth party. This year's party kept consistent with the APEX Awards theme with a red carpet roll out, DJ, stage area to present awards, and custom branded fabric backdrop for photos of the winners. Hill & Partners was happy to help source and coordinate these aspects to contribute to the celebration, which led to a booth jam-packed with party attendees.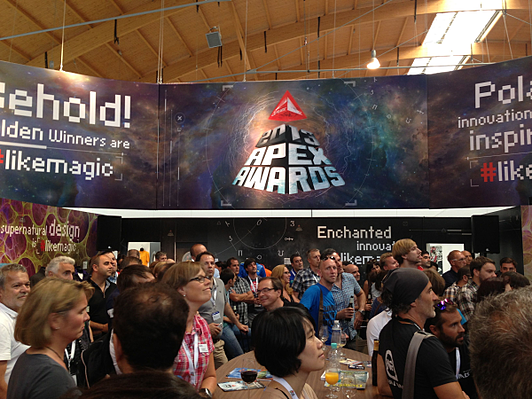 Hill & Partners thanks the
Polartec®
team for the valued on-going 18-year relationship. We are pleased to continually assist in a variety of exciting national, international and local Polartec® branding projects.
Read the Official Press Release
*Art design by Frank Creative
Topics: Project Highlights