Ditch Your Trade Show Booth for a Branded Environment
---
BRANDED ENVIRONMENT IS NOT AN ALTERNATIVE WORD FOR "TRADE SHOW BOOTH"
The term "Branded Environment" was born from a movement to define the action of bringing a marketing message to life in a three-dimensional fully immersive experience. In short, a Branded Environment is a Place or Space that is Completely About Your Brand.
Beyond the physical space and tangible elements, the Branded Environment creates a one-of-a-kind multi-dimensional experience to engage, influence and familiarize attendees. Every detail that goes into creating a particular brand's physical representation and intended customer experience is a part of the Branded Environment.
---
TO BREAK IT DOWN SIMPLY:
The Trade Show Booth is an end result, a vehicle for delivering a message.
The Branded Environment is the culmination of all of the elements that create the brand experience that move those who experience it closer to your brand.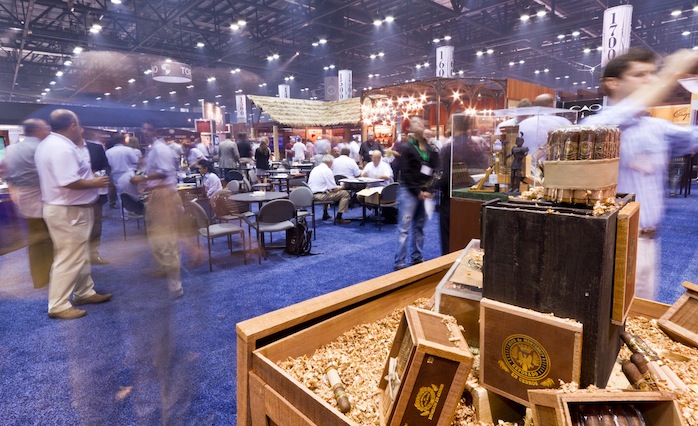 ---
BEYOND THE EXHIBIT, BEYOND THE DECOR, THERE LIVES "THE UNSEEN"
When you are standing at a Trade Show taking in the sensory overload of Trade Show Booths, what is not apparent in that moment are the hours of planning and strategizing; the people that collaborated to turn an idea into reality; and the long list of resources that were pulled together to create one consistent brand statement through props, materials, promotional items, lighting, technology, displays, etcetera, etcetera..
In that moment you do not think of the number of miles that were traveled to bring those pieces to that physical location; the impressive problem-solving skills for the inevitable unforeseen circumstances; or the sweat, blood, (and possibly tears) that went into piecing everything together from the ground up.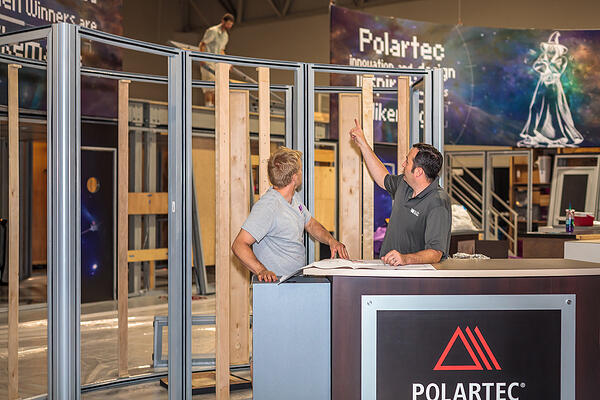 You may not be able to see what went into the creation of this space, but as you walk into it, you can feel it. You instantly get that brand, are immersed in the essence of it, connect to the meaning behind the messages and remember the experience far beyond the event's close. This is the Branded Environment.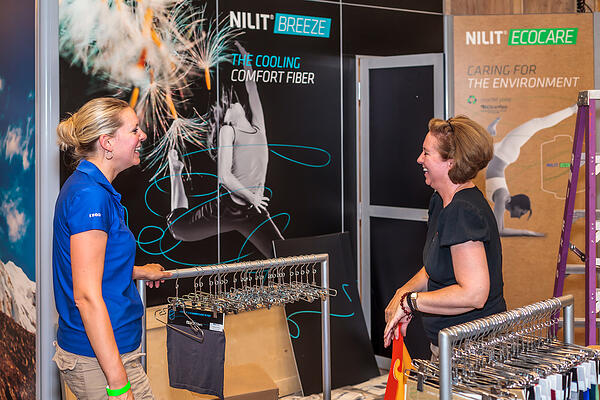 ---
WHY ARE WE TALKING ABOUT THIS?
Choosing a Branded Environment approach over a Trade Show Booth approach means choosing to see the effort as more than just a one-off project composed of physical elements.
Rather, take a new perspective and view that vehicle as a piece of a whole that contributes to better Brand Positioning, Customer Recognition, Differentiation, Perceived Value and Profitability externally and higher Employee Satisfaction, Retention, Productivity and Alignment internally.
At Hill & Partners we know the Branded Environment is more than the sum of all parts . We propose each one-of-a-kind Branded Environment as a turnkey, service built-in, not-to-exceed agreement that is designed to be viewed as an investment towards achieving your optimal overall experience and return on objectives.
---
Do you want a Trade Show Booth, or do you want a Branded Environment?
---
Topics: Tips & Tricks, Brand Experience