Five in Five: If you're going to measure, scale it up!
Each month, our President and CEO Michael McMahon gives his key insights; five tips, tricks, or words of wisdom on a topic that's prevalent to the industry, his experience, or a current trend. Read this month about the different ways you can measure success, and the importance of understanding the scale to which you're being measured on. As Michael puts it, "The more clarity you have when communicating what your expectations are, the higher your company, and your partners, will perform."
When I was in high school, my interests spanned a wide variety of subjects and disciplines, and each was matched with varying levels of aptitude or skill. Two of my favorite areas of study were architecture and mechanical drafting. I actually loved owning my own Staedtler Architect's Scale, which is a ruler-like tool with a triangular cross section that provides you with 12 different scales, ranging from 3/32 of an inch, to three inches per foot. Back then, you couldn't do much in drafting without first deciding on an intended scale for a drawing, and then using that scale to execute, read and evaluate the work. It was amazing how you could plan for and draw a project as simple as a piece of tooling, or as complex as a 2000 sq. ft. building without needing a larger piece of paper.
I look back on those times and draw conclusions about where I placed my focus, and how that effort and energy impacted my path in life. I can imagine, by simply editing out errors in judgment, hasty decisions and imperfect moments, exactly how things could have been. We've all done it- just polish that story up until it's nice and shiny, and then compare it to present day in a way that is completely unproductive and even paralyzing!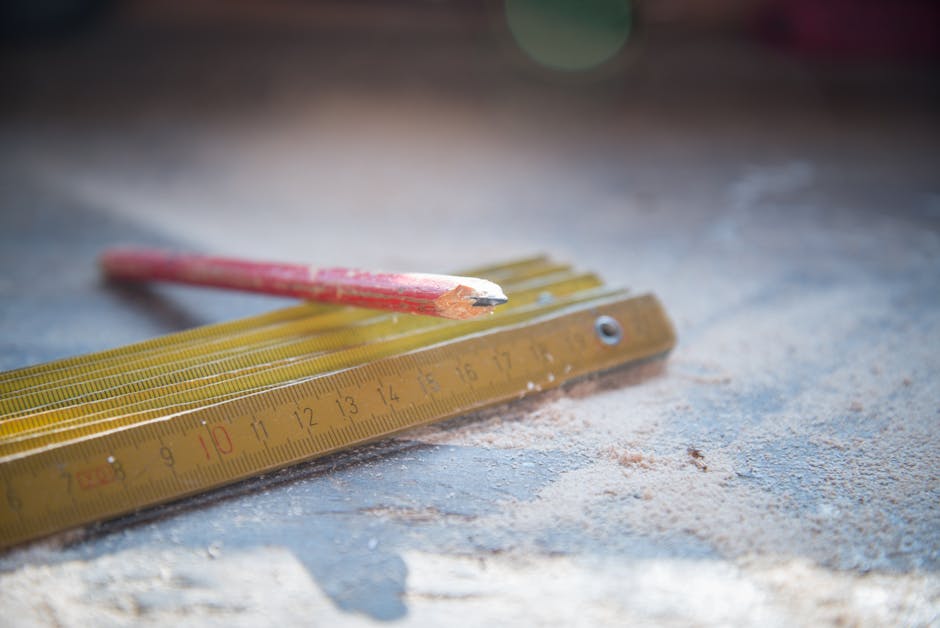 Understanding the scale by which you're working on is precisely the intention of professional performance measurement, and why it is so critical to choose the right scale or framework for measurement. I'm a fan of any accrual framework where known factors that impact our activities are applied at a moment in time, to create a much clearer picture. Of course, as we compete in spaces and places where timing is a significant factor, the challenge to measure our efforts and energy correctly increases significantly.
---
I love organizations that measure performance and success 12 different ways, and as you move parts and pieces around, it becomes obvious that those moves can impact other areas of the plan. These types of organizations are usually about doing something great. While they must comply with the top line limitations of budget, time, and other resources, they relentlessly chase spectacular results.If you want to be the best provider in your industry, it might mean that you can't be the largest provider. If you want to be the biggest player, you might have to give up something in order to earn that badge. The more clarity you have when communicating what your expectations are, the higher your company, and your partners, will perform.
Last year, one of our clients took on a new sales manager who quickly set out to achieve a BHAG (Big Hairy Audacious Goal). They wanted to double the unit sales at an upcoming event. No review of past history or incremental increase expectation, just a full on "let's kick some butt" attitude toward performance going forward. Although the intention was met with significant fear, this leader was able to acquire the resources to support the challenge while simultaneously motivating all players toward a single goal. The results were astounding, and performance was just short of a 400% increase. Imagine the amazing challenge that this type of performance creates, and the need to evaluate and measure its impact across many departments and activities. All while knowing that the information might impact nearly every existing process that had been created to accommodate performance at a much lower level.
Transformation is always a function of a person or people with vision, and typically shows up in a way that demands that we do things differently. What most of us neglect to see is that seeing things differently lies in the vision, long before a single moment is applied, or a single tactical plan is applied.
---
Here are five takeaways on measuring goals and creating expectations:
• The past doesn't equal the future, so stop using it as an outline
• Measure everything, but set your scale on "amazing"
• Avoid the pitfalls of compliance to the extent that you limit what is possible
• Chase "spectacular" as a norm, and resources won't be a problem
• Enroll your colleagues and partners in your vision and share your BHAG
---
We've all been taught to measure and be measured, but unfortunately along the way, many of us have concluded that someone else decides exactly what scale we use. Don't be afraid to scale up your expectations for what you and your organization can accomplish.
You're going to be doing the work anyway, so why not shoot for exceptional!
---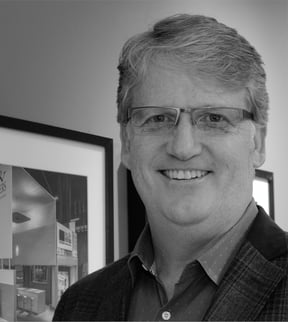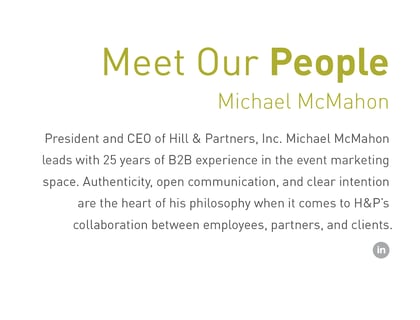 Topics: Authentically Us, Featured, Five in Five