Project Highlight: Polartec's Trade Show Booth Turns Customers into Brand Advocates
---
BEFORE YOU REACH THE APEX...
When Hill & Partners began back in 1995, Polartec®, then Malden Mills, was one of our very first clients. Since that first project, nearly 20 years ago, Polartec has evolved to produce the most advanced performance textiles available today.
During the late 90's as Polartec was quickly building a reputation for their expanding line of technical fabrics, the considerable challenge to communicate brand benefit to the end-user became more evident.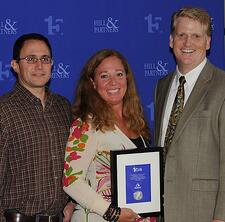 Many reputable high-performance outdoor apparel brands were utilizing Polartec fabrics, but there was a missing piece in the mix that contributed to a lack of customer enthusiasm in publicizing or promoting the Polartec brand. This gap in truly recognizing Polartec fabrics as "value content" also created a difficulty and inconsistency in obtaining feedback on customer usage, as well as securing garments to use within Polartec's trade show displays.
In 1998, during a brainstorming session at the Polartec headquarters in Lawrence, Massachusetts, Hill & Partners was presented with the challenge to strategize a way to drive more energy and customer advocacy for the Polartec brand. Michael McMahon, Vice President of Hill & Partners at the time, suggested that Polartec bypass the "traditional" channels and build a program to drive interest focused on garment designers within the Outdoor community.
The idea centered around a design award that would highlight the most innovative uses of Polartec fabrics each year. The resulting PR and product exposure generated for both B2B customers and their designers became a win-win situation for everyone.

Polartec named the award, The APEX Awards, inspired by their logo which resembles the peaks of mountains, or the "Apex" of the mountain. Fifteen years later, Polartec continues to hold the APEX ceremony within their booth space at both Outdoor Retailer Markets in Salt Lake City, ISPO in Munich, Germany and OutDoor in Friedrichshafen, Germany.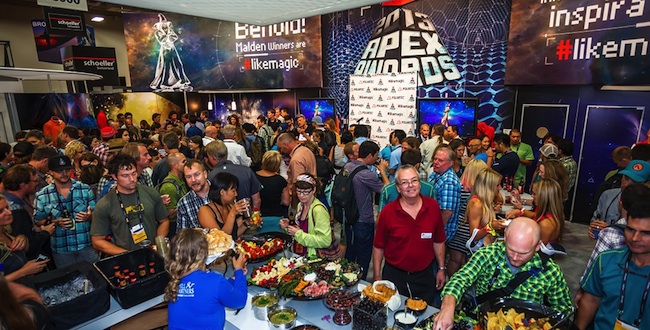 In 2013, the award got a facelift with the advent of a new campaign deemed #LikeMagic. The campaign gave birth to a new Award persona, a Wizard Trophy named Malden as a tribute to the company's origins. In helping in the execution of this campaign, Hill & Partners produced vibrant whimsical booth graphics and managed each show's in-booth party, including red carpet roll-outs, designated staging area, custom photo backdrop, audio-visual production services, catering, musical entertainment and content production.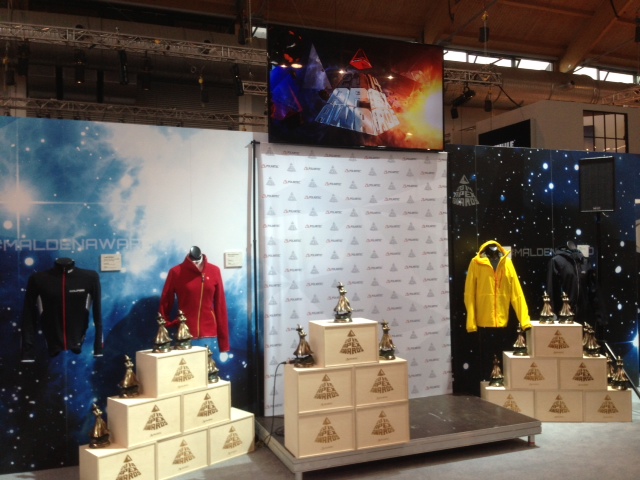 Hill & Partners is honored to continuously be a part of the journey and the unique relationship and partnership that we continue to hold with our friends at Polartec. We look forward to many more stories to share!
Read the Press Release: Polartec's 15th APEX Awards at Outdoor Retailer Summer 2014
More Polartec APEX Photos
---
---
Polartec® is a registered trademark of Polartec, LLC. ©Polartec 2009
Topics: Project Highlights