Definitive Breakdown: Summit vs. Conference, Convention, Expo, & Trade Show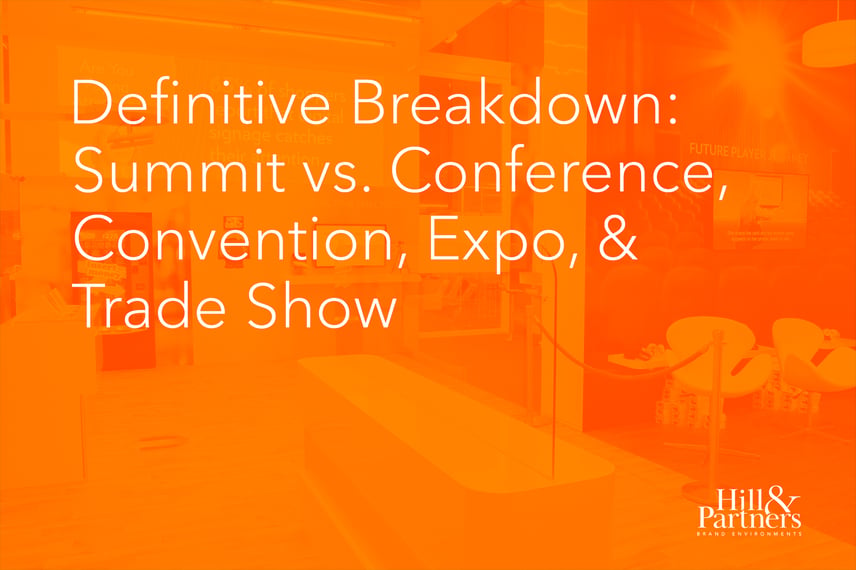 Did you know there are nearly 250,000 conventions and conferences held every year in the U.S. alone? It's no surprise that B2B exhibitions contributed $97 billion to U.S. GDP in 2018. With so many B2B events to attend and exhibit at, it can be challenging to decide which ones are worth your time and spend.
Even if you limit your organization to events specific to your industry, you could still be faced with hundreds of options—not to mention the confusion surrounding summits and conferences, and how they differ. Below we add clarity to the summit vs. conference debate, as well as clear up how each differs from one another and other event terms like convention, expo, and trade show.
Defining & Comparing Widely Used Event Terms
Summit
What is a summit? Tiiu Lutter, mental health professional and a writer for Effortless Insurance, says a summit is usually a one-off, standalone event with a relatively narrow focus. Attendance and the opportunity to present at the event may be by invitation only.
Here are a few defining elements of a summit:
Summits are all about discussion and idea-sharing. You can expect to participate in high-level conversations, and to hear from thought leaders in the topic area. Also, expect everyone at the summit to attend all of the sessions, as opposed to break-out panels. "You go to a summit when you want to learn a lot," Lutter explains.
Summits tend to be formal and dedicated to the interests of a specific group of people. Lora Georgieva, marketing specialist at ProExpo Services, calls out a few examples: top physicians, surgeons, government representatives, company executives, or other high-caliber industry leaders.
Summits typically focus on a specific problem. For instance, the problem may be a trending international situation. Whatever the focus, summit trade events will have a well-structured agenda with public announcements from leaders and public figures who will try to influence attendees with their position or presented solutions. "At a summit, groups come together to tackle a problem and hopefully walk away with a solution or an idea of how to move forward. Afterwards, attendees tend to have a better sense of belonging and comradery," says Claire O'Keefe, event producer at Canvas Meeting Space.
Why attend a summit? Georgieva says that, since summits cater to a narrow target audience, it's crucial for these organizational leaders and top industry professionals to meet their peers to exchange ideas and address top problems related to their industry. "In addition, summits often attract an international audience, which provides a global perspective when sharing knowledge and engaging in discussion."
What is a summit like in person? Lutter shares her experience attending the Grounded Summit, held in 2019 in Sonoma. It was two days of learning about cutting-edge, scalable solutions for climate change from all over the world. She notes this was the best summit she's ever attended. "I have never learned or had my mind expanded so much in such little time. It was gorgeous, and the meals were incredible because they were all locally sourced. Every part of the summit challenged and informed."
Conference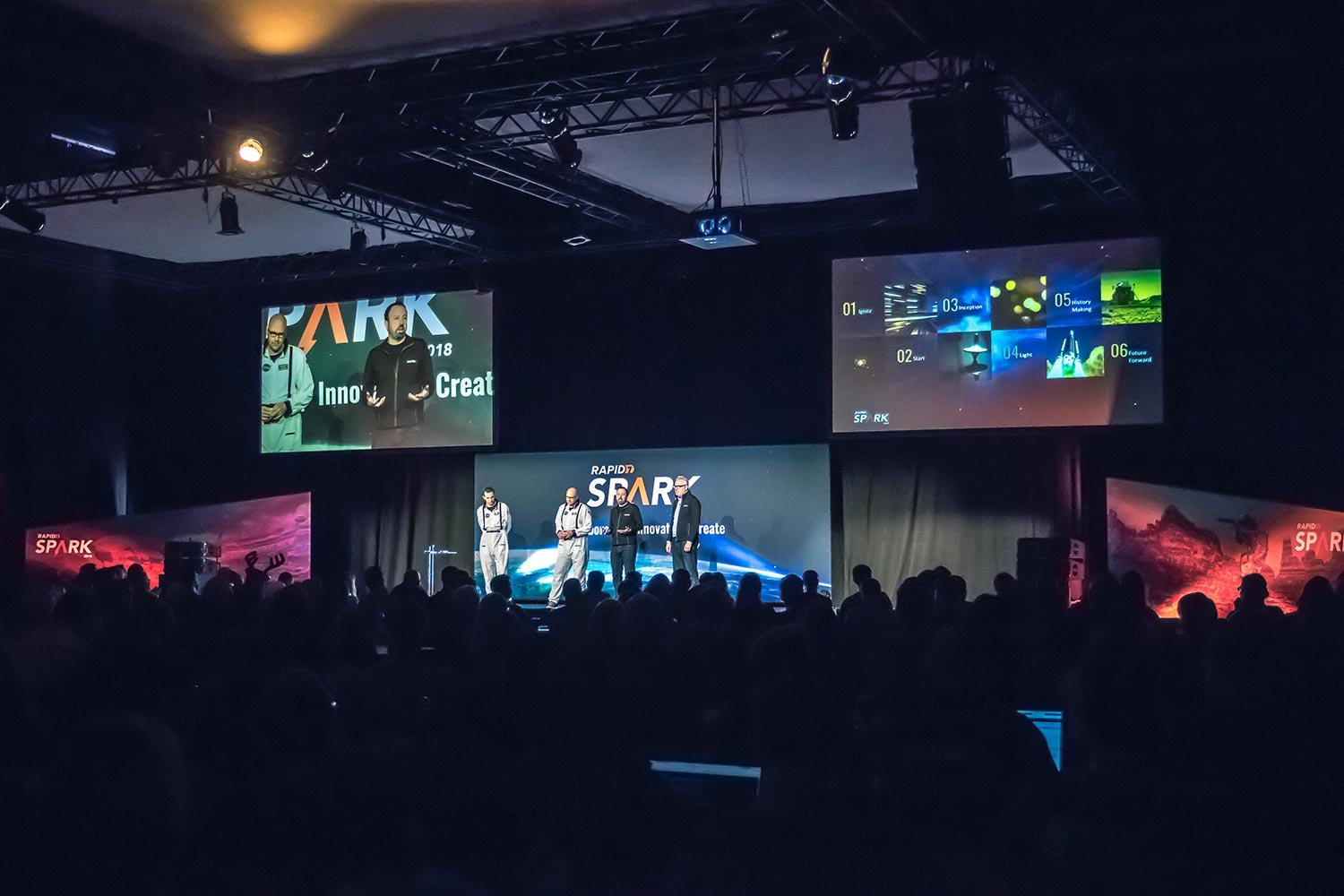 A conference is a large meeting in which people from a certain industry or company gather to discuss topics related to their field. They're usually somewhat formal, and speakers are chosen ahead of time to deliver presentations or participate in panel discussions, according to Ellen Mullarkey, VP of business development at Messina Staffing Group.
Some conferences are ticketed events that are open to the public. They vary in exclusivity. Some are open to all, while others require an invite.
What is the difference between a summit and a conference? These defining elements will help you understand where they differ:
Conferences are typically open-ended. "Regarding a summit vs. conference, in my experience, conferences never have an end goal," says Mullarkey. Each speaker has ideas about what they want their audience to take away from their presentation, but conferences are more about sharing information than solving problems. It's a place to get new ideas to take back to work with you.
Conferences have a wider target audience. Instead of just a select group, conferences are for a wide range of professionals in a given field or industry. They also last longer, with some having multiple days of activities. Like summits, conferences have key speakers who share their professional opinions and perspectives, though those opinions may focus on a problem related to their business. "But unlike with summits, the audience listens and rarely has the opportunity to participate in discussions. They learn, and then they network with the presenter and other attendees afterward," Georgieva explains.
Conferences can be used to promote your brand. Mullarkey says companies hold and sponsor conferences to get their name out in the industry and establish themselves as key players in their space. Consider Salesforce's Dreamforce conference, for example—it's a big part of the company's brand. "They've established themselves as the leaders in the CRM space by holding such a great program year after year. A conference can be a very good PR investment when done right."
Why attend a conference? Mullarkey says conferences are good places to hear about the latest ideas circulating in your industry. Usually, the people who speak at them are thought leaders who've written about topics in their field and are sharing information with others. "Every time I've been to a conference, I walk away with at least a few new ideas swirling in my head."
What is a conference like in person? "I've been to a lot of great conferences, and a bunch of terrible ones," Mullarkey shares. She says the good ones book interesting speakers who discuss a variety of topics about the industry, while the bad ones have speakers with presentations that just feel like long advertisements.
Mullarkey shares one not-so-great conference experience, when a speaker started pitching timeshares. "I'm not sure if the [hosting] organization knew that's what he was going to talk about, but now I make sure to research speakers before I commit to sitting through their presentation."
Convention
Debating over whether to attend a convention vs. a conference? The two are very similar. One difference is that conventions aren't limited to a specific industry—they can be focused on a certain profession, membership association, or even fandom around a particular area of interest. One fandom example is San Diego Comic-Con, a well-known comic book convention held every year in San Diego.
Here are several key aspects of conventions:
Conventions aren't necessarily formal. As the Comic-Con example shows, conventions aren't always serious and business-oriented. "There can be fun and entertainment, too," says Lutter.
Conventions provide opportunities to make connections. Whether formal or informal, conventions provide peers the opportunity to network and share similar interests. In addition, O'Keefe says professionals often attend conventions to create opportunities for the future of their businesses.
Conventions can solve problems too. Like summits, conventions can center around a problem, though the problem is likely not as high-profile or wide-reaching. For example, Mullarkey says a large company might hold a convention to gather its employees in one place to vote on key decisions that impact the organization. Clubs and unions also hold them as well.
Why attend a convention? Like with conferences, you can hear about the latest ideas and trends in your industry at conventions—or in the case of Comic-Con, hear from and meet fan-favorite special guests. You can also enjoy the opportunity to learn, grow, and share your perspectives with others.
What is a convention like in person? Lutter says conventions tend to be great networking opportunities, and also seem to be good places to find a job. "Several of my friends have gotten great job offers from convention conversations."
Expo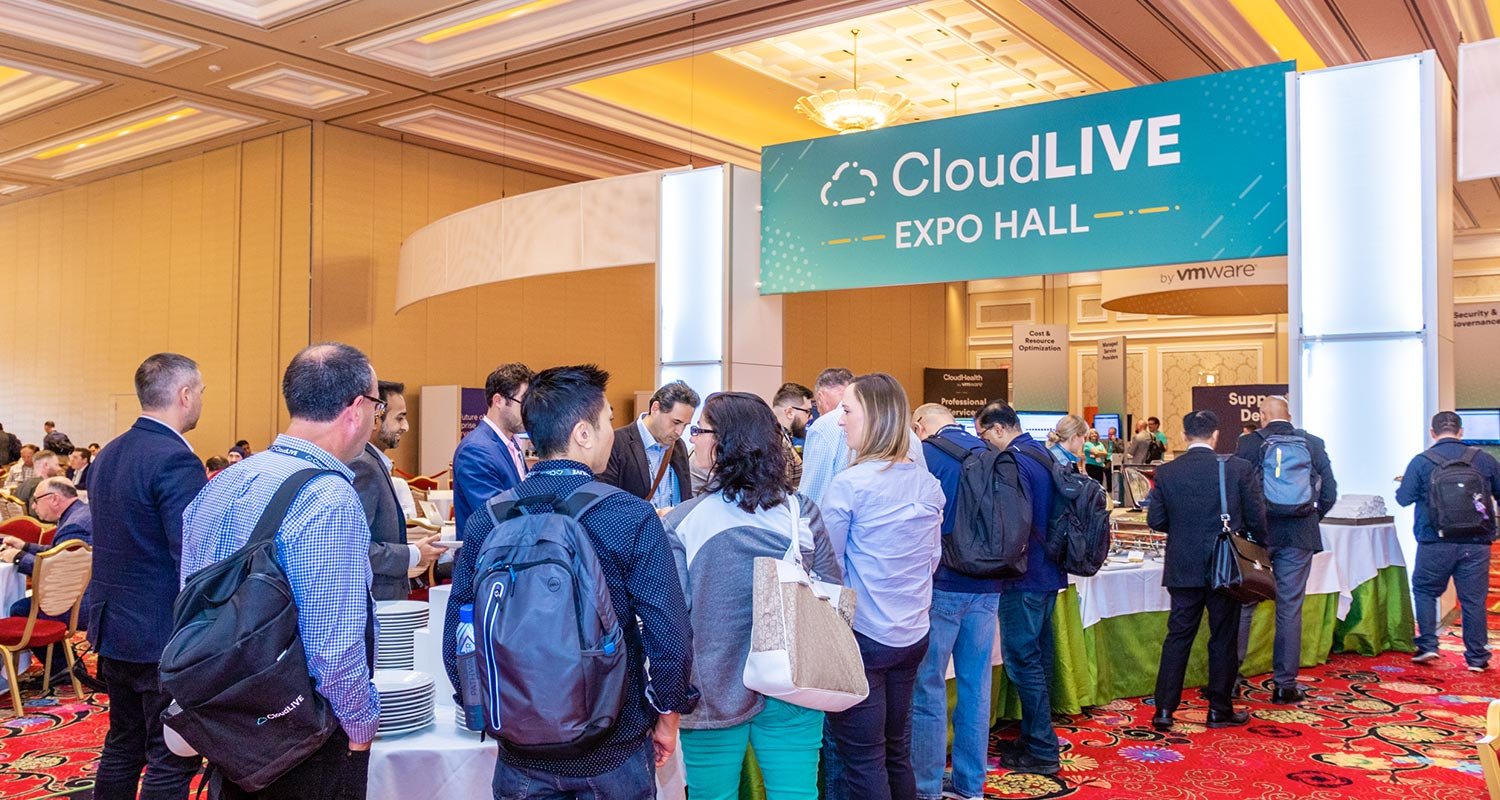 What is an expo? Mullarkey says expos are kind of a hybrid between conferences and trade shows. There are product displays as well as scheduled presentations, panel discussions, and product displays.
Identifying aspects of expos usually include the following:
Expos typically revolve around one industry or type of product. For example, you might have a drone expo where manufacturers show off their newest drone-related products. "But then there will also be presentations from people like engineers, lawyers, and thought leaders who have a business interest in the space," says Mullarkey.
Expos share product-related developments. Since expos are focused more on products, businesses take the opportunity to talk about their latest product developments, whether it's calling out updates to an established product or unveiling a new one.
Expos often involve purchasing. Unlike summits or conferences, expo attendees generally intend to buy. Exhibitors showcase their goods for businesses or consumers to purchase either at the event or in the near future.
Why attend an expo? Mullarkey says expos are good for staying updated with the products in your industry for purchasing or for competitive analysis. "If you want to see what your competition has been working on for the past year, this is likely the first—and best—place to see it."
What is an expo like in person? Lutter notes expos can be huge, and seem to go by the rule of bigger is definitely better. "They also have the lowest bar for subject knowledge, and almost always are a good fit for the general public. You can have a blast at an expo without knowing anything about the subject matter because of all the cool products."
Trade Show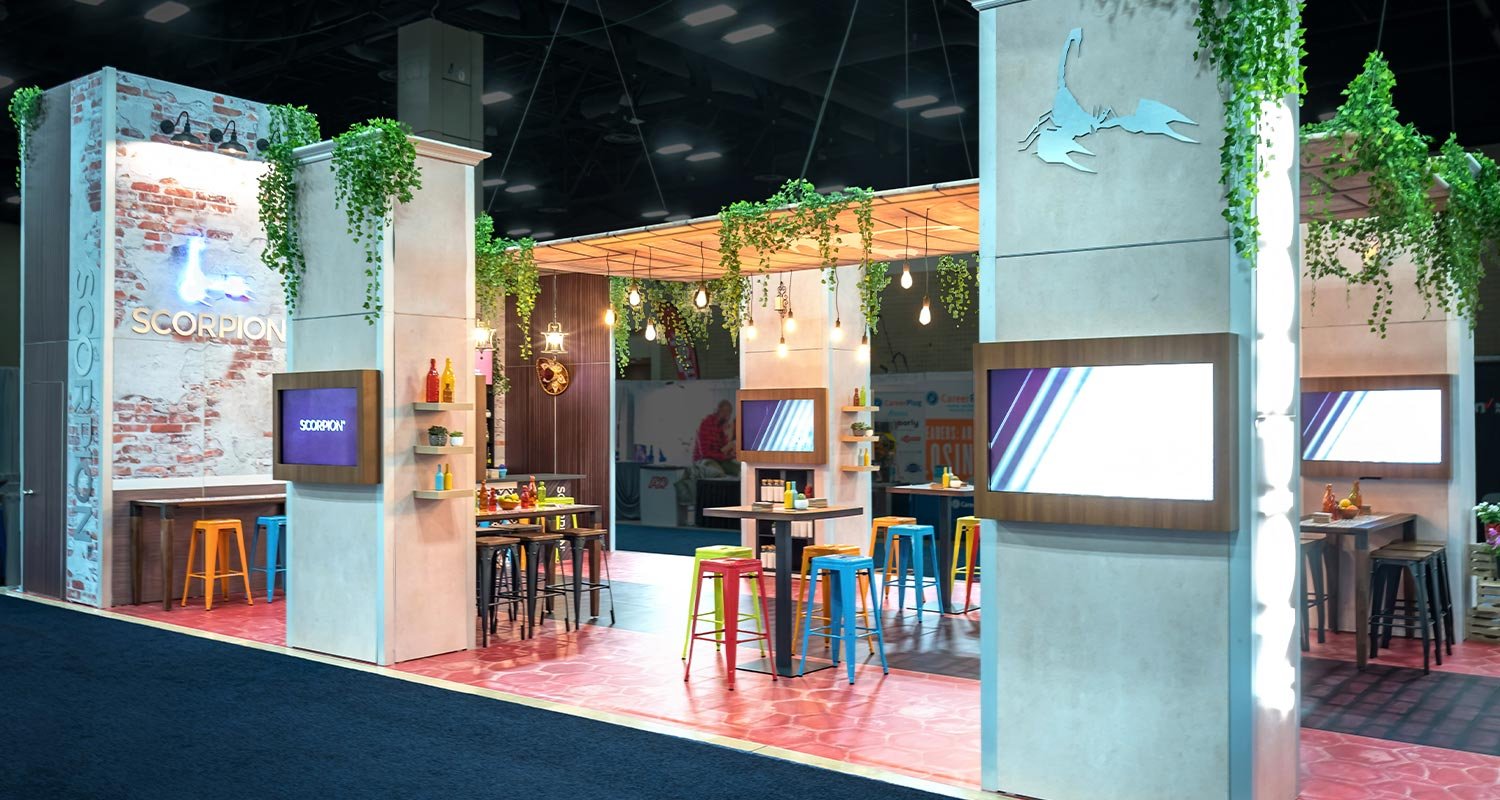 Like expos, trade shows are focused on commerce. Mullarkey explains that companies unveil their newest products and start the selling process at trade shows. In many cases, a company might show off products that are either out now or coming out soon.
O'Keefe adds that trade shows highlight new products, processes, and services and can offer a fun experience.
Trade shows deal with purchasing too. Mullarkey says trade shows and expos share this aspect. For example, some companies take orders at the trade show, while others hand out catalogs so buyers can make purchases on their own time.
Trade shows are aimed at marketing. In a trade show vs. conference comparison, trade shows are clearly geared toward companies promoting their brands. "Trade shows are considered the ultimate marketing venue for promoting your business," says Georgieva.
Trade shows encourage creativity.

Booths are a big deal at trade shows. With dozens to hundreds of other exhibitors, your booth can make the difference between standing out and blending in with the rest of the crowd.

(Tweet this!) Creativity is a must, along with ensuring that creativity fits your brand and provides attendees with a memorable experience. "Having a unique—and even flashy—booth can prompt attendees to ask about your product and potentially purchase them on the spot," says O'Keefe.
Why attend a trade show? Like with expos, you can use trade shows to keep up with your competitors—learn about their products and services, and see what direction they're headed in with their business. You can also get useful ideas and feedback from attendees you can employ in your own business, such as modifying the design of a product or adding a new service. And, of course, there's always the opportunity to land new leads.
What is a trade show like in person? Georgieva shares an experience from her attendance at the ProWein Trade Fair, a major wine trade show in Dusseldorf, Germany. She says it felt like the entire wine and spirits world was in one place. "It was a truly fascinating experience. I got the chance to participate in amazing tasting sessions that included wines from around the world."
Want to show up and capture attention at your next event? Whether you're presenting at a convention or exhibiting at a trade show, our turnkey solution can help you make a lasting memory for attendees. Reach out to us to talk about creating a uniquely customized space.
Topics: Featured, Trade Show Tips