6 Trade Show Apps That Make Marketers' Lives Easier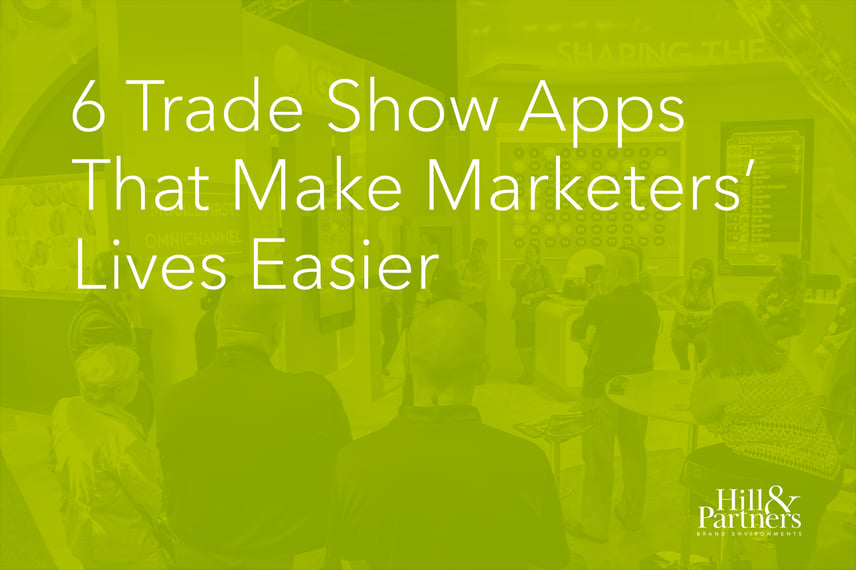 Whether you're creating a branded experience as an exhibitor or just networking as an attendee, trade shows can be hard work. To make things easier, we've put together a solid list of trade show apps that help you do everything from capture leads to run giveaways. You may not need all of these today, so make sure to bookmark this page as part of your marketing toolkit.
6 Of The Best Trade Show Apps
iCapture is a nifty lead capture app for trade shows. Its main purpose is to eliminate the paperwork associated with lead capture. It includes thousands of templates for lead capture and qualification, integrates with popular email marketing platforms like MailChimp, and works offline. You can even customize the look and feel of this trade show lead app to match your branding. iCapture is available on iOS, Android, or Windows.
If you're looking for a trade show barcode scanner app, CamCard is the way to go. (Tweet this!) While the world is trending toward digital, there's still a lot of physical assets at trade shows—namely business cards. This lead retrieval app for trade shows gives you a way to scan, manage, sync, and exchange business cards with potential partners and leads. Manage all the information you've collected by adding notes, setting reminders, categorizing, and searching your contacts. CamCard is available on iOS and Android.
Want to deliver a game room experience without having to set up physical props? Try iPrizeWheel, one of a few trade show apps for iPads that lets you run giveaways and other games digitally at your booth. The app has a prize wheel with realistic sound effects and spin motion to add a fun feel to visitors' experiences. iPrizeWheel is only available in the App Store.
If your company sells hundreds or even thousands of different products, FatStax's catalog app could work for you. You can bring up product information for booth visitors instantly since this app houses all your product information. You can sort and filter based on tags. And when a prospect comes to your booth with an inquiry, simply search for a relevant product by name, catalog number, or other information. FatStax is only available on iOS.
If you're attending a trade show, even in your region, you're going to have to travel. Being out of town can be challenging since you're not sure what's around or what's good to eat. That's where OpenTable comes in. It helps you quickly and easily book, view, and modify reservations at one of the nearly 50,000 restaurants listed on the app.
The more you use the app, the better read it will have on your preferences, so that next time you're out of town, it can recommend the perfect place. OpenTable is available on the App Store, Google Play, and the Windows Store.
As far as trade show apps for iPads, iPhones, and Apple Watches go, Elk is a great tool for currency conversion, which can be an issue for out-of-country global trade shows. It's unique because it works entirely with swipes and tabs—there's no manual entering of numbers required. It's a fast, easy way to instantly convert currency on your Apple Watch or view a sizeable rate table on your iPhone.
Don't forget to be social! Share these trade show mobile apps with your team and fellow marketers in an email, on Slack, or on social media.
Topics: Tips & Tricks