14 Trade Show Attendance (& Other) Statistics Heading Into 2020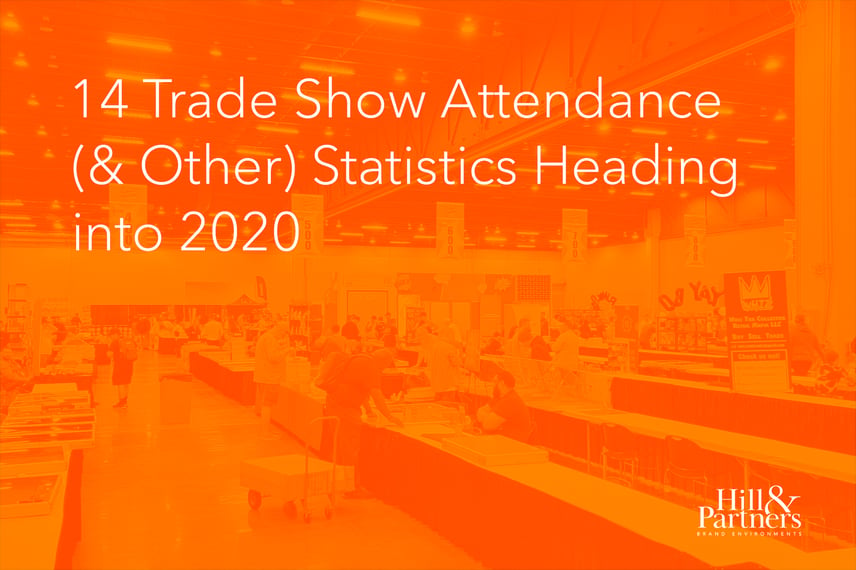 With an average trade show program budget of $2.5 million for U.S. companies, it's important to spend time doing market research before deciding which shows to attend. From general attendance numbers to potential return on investment (ROI), you want to know the state of the industry so you can plan accordingly. To get you started, we've curated a list of 14 trade show statistics below.
Trade Show Attendance Statistics
These numbers paint a picture of attendee preferences and satisfaction levels:
Trade Show Effectiveness Statistics
These trade show statistics on effectiveness showcase what marketers feel works (and doesn't):
Trade Show ROI Statistics
These trade show statistics on ROI help answer key questions about the value of event spend:
Does investing in branded experiences offer a good return? Seventy-four percent of attendees say engaging with branded event marketing experiences makes them more likely to buy the products being promoted.
How are companies budgeting? Forty-eight percent of marketers and exhibitors plan to maintain their budget for trade shows, while 36% plan to increase their budget.
How are companies measuring the ROI of events and exhibitions? Attendance is the leading ROI metric among event planners (17%), marketers (21%), and executives (14%). Other ROI metrics include attendee satisfaction, number of leads generated, amount of revenue generated, and the comparison of budget to actual spend.
Bonus: Want info on how to track your success at trade shows? Check out this great article outlining the four steps involved in measuring the value of trade show marketing.
Don't forget to be social! Share these trade show statistics with your team and fellow marketers in an email, on Slack, or on social media.