6 Trade Show Best Practices That Optimize The Attendee Experience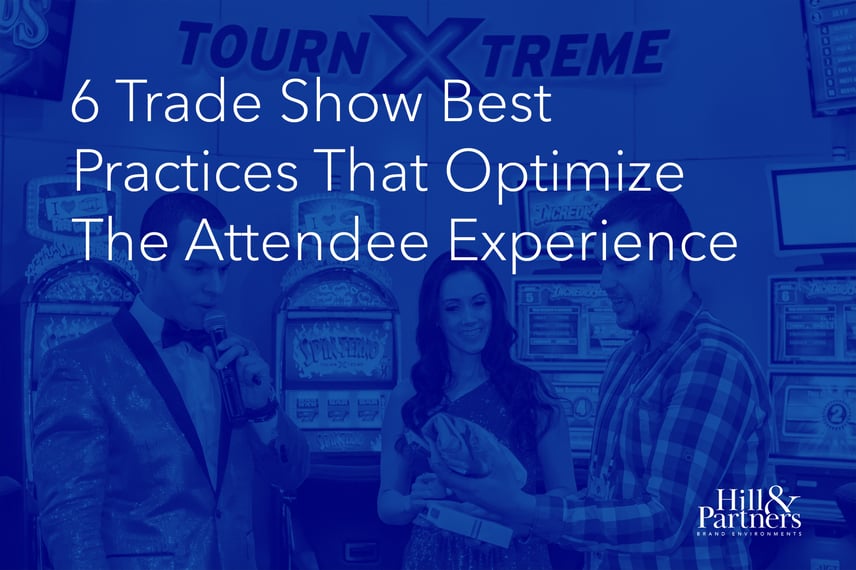 The attendee experience can make or break your goals at trade shows. If visitors of your Branded Environment don't walk away with a positive, memorable impression, you'll find it difficult to achieve your desired ROI. In our experience, the most engaging booths work in large part because their teams are well trained and well prepared (in addition to the fact that they have an awesome booth to start with, of course). Below are six trade show "best practices" that will maximize your investment—and leave visitors with the brand impression you intended.
How To Engage Customers At A Trade Show: 6 Best Practices
1. Start with the feeling you want attendees to have.
Before you even start designing, think about how you want attendees to feel while interacting with your staff and your booth. When they walk away, should they be excited, wowed, intrigued? (Tweet this!)
Emotional connections make experiences more memorable and pay off later—sometimes literally. For example, your sales team will find it much easier to follow up and eventually close a sale if leads clearly remember their experience with your brand.
The attendee feeling also acts as a good check and balance for everything you're doing on show day. If your (or your staff's) efforts don't promote that feeling, you may need to rethink things.
2. Design to engage, relevantly.
Be thoughtful about all the parts and pieces of the attendee experience, and how they fit together in the design. Always ask yourself whether engaging elements of the design make sense and are relevant for the audience. For example, if you put too many demos in a small space, people will likely feel cramped and overwhelmed. Alternatively, if you put together a video wall, but have no engaging content, you have flash but no substance.
Consider Dunkin Donuts, which exhibited at a show selling to potential franchisee owners. The company wanted to bring the future Dunkin Donuts experience to the show floor to help visitors envision the look and feel. The design was integral in creating the attendee experience, and we helped them bring their space to life with textures and graphics that communicated the Dunkin brand. There was even a mini-drive thru and a small-scale model of the store and surrounding lot to help visitors picture the future.
3. Get your team on the same page.
Train, train, train! Touch base before and after show hours to set everyone up for success. Your team needs to not only understand your goals and messaging, but also how the booth works—demos, giveaways, presentations, scheduled breaks, etc. The last thing you want is to make visitors wait because your staff is having trouble with a machine or too many staff members went on break at the same time. An annoyed visitor could walk away thinking you (and your brand) are disorganized.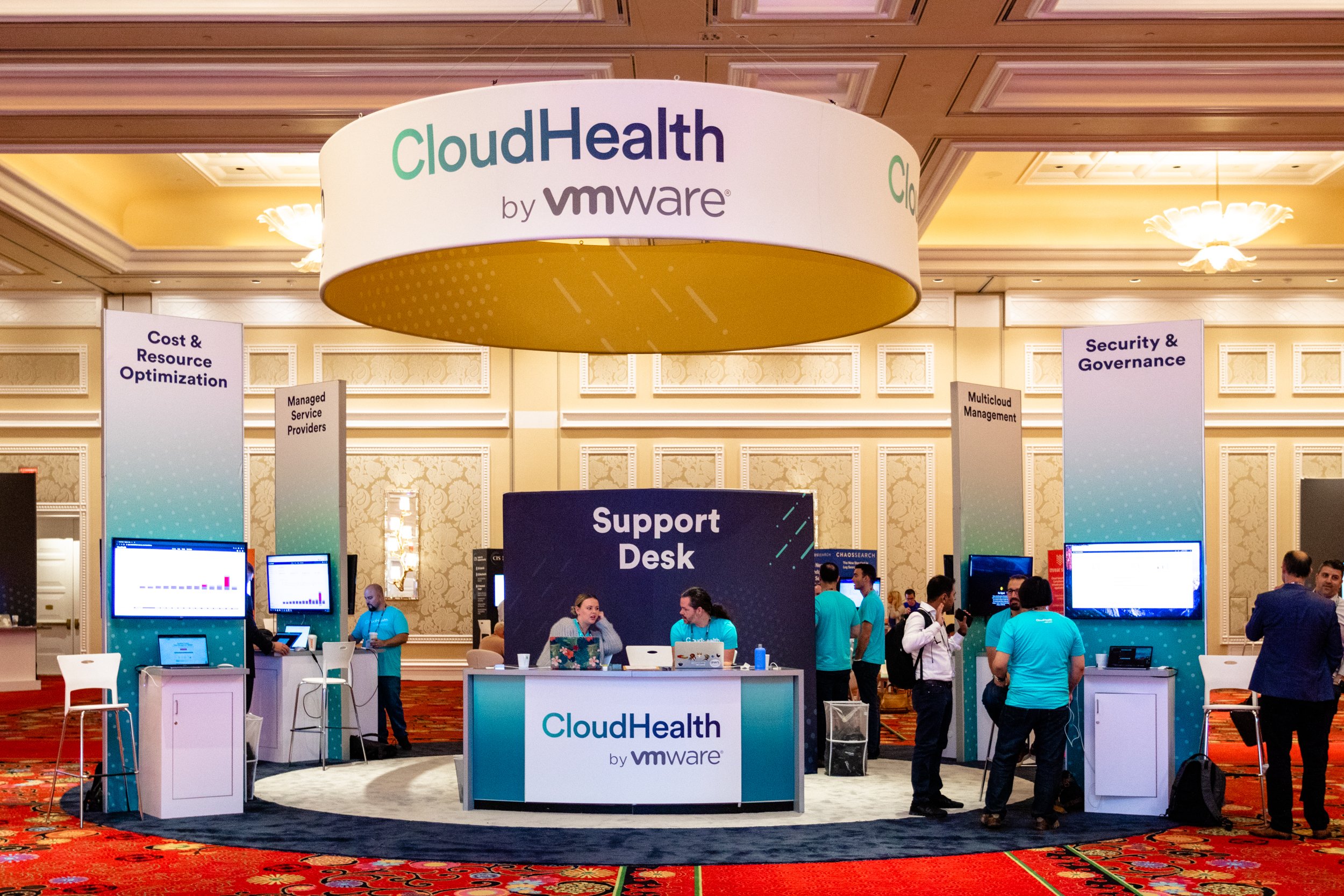 4. Be interested, not interesting.
Attendees are bombarded with a thousand things every show day. The last thing they want to do is sit through a boring pitch or demo, especially if they feel like they're being talked at (not with). Take the perspective of being interested in them as a person and their business needs to create a welcoming environment. Try asking questions like these:
What brings you to the show?
Have you been to the show before?
How's the show going for you?
What are you looking to get out of your attendance?
What are your biggest challenges right now?
5. Think beyond the trade show floor.
While knowing how to work a trade show booth effectively can do wonders for the attendee experience, sometimes the magic happens outside the event. Remember that people have likely traveled to the location and, though their focus may be the show, they have time (and interest) to do other things.
Try engaging attendees before or after show hours. For example, you can:
Coordinate meet-ups for networking
Organize networking excursions
Offer free tickets to local events (such as a Vegas show)
Sponsor a breakfast
Rent (and brand) a truck to hand out coffee outside the show
6. Use social media.
Social media is a great engagement tool that can help bolster your presence at a trade show. Many shows have a designated hashtag you can chime in on to get the attention of attendees who may not have noticed your booth on the show floor. Social media is also great for engaging people who couldn't make it to the show but are still interested in it, such as coworkers of attendees.
Want to put these best practices to work for your next trade show? Reach out to us to talk about creating a uniquely customized space.
Topics: Featured, Trade Show Tips