Your Go-To Trade Show Marketing Checklist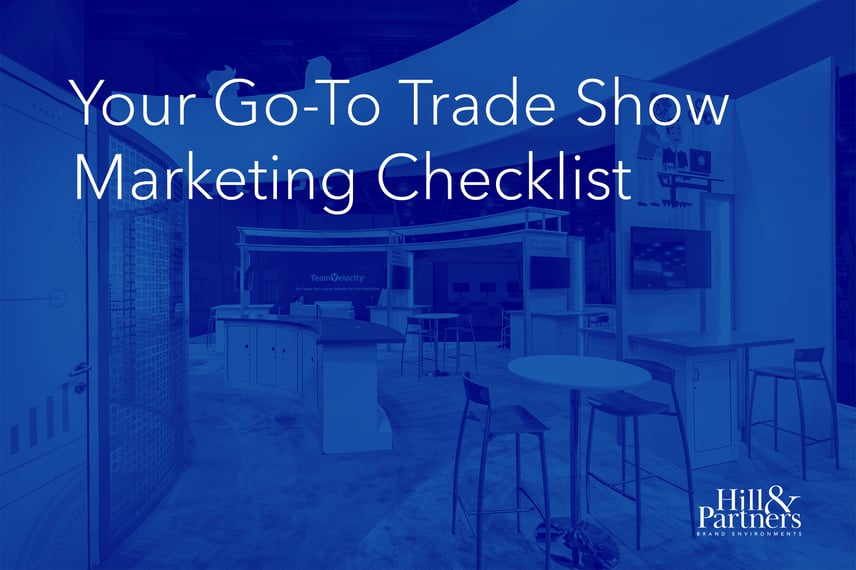 Exhibiting at trade shows can be hectic if you haven't planned properly. As a marketer, you're responsible for all the parts and pieces, but you're also human. So to ensure you don't miss anything, we've created an extensive guide: The Ultimate Trade Show Marketing Checklist. It covers everything from identifying and planning for the event to handling post-event to-dos. We even break down action items by phase so you know what should be done and when.
There are five phases we walk through in the full trade show checklist, and a total of 47 key checklist items to address for a successful exhibition. We briefly cover two of the five phases below, and call out 10 checklist items to give you a feel for the types of responsibilities you'll have to deal with when donning your trade show marketer's hat.
Trade Show Marketing Checklist: Two Important Phases
Phase 1: Event Identification & Planning
The first phase is all about getting your bearings. You'll start planning, researching, and budgeting months (maybe even a full year) prior to exhibiting. Here are a few key checklist items for this phase:
Put together a cross-functional team to discuss your goals. For example, you may be looking for a certain number of or type of leads, brand awareness, standing out among competitors, etc. Your marketing staff, the creative director, sales manager, product manager, your executive team, will all have unique insights that could be invaluable in the process of creating an effective solution.
Talk about budgets early and often. Consider all your spending options, including budgets for sponsorships and advertising for an event. The best plan wins the day, not necessarily the most expensive one.
Identify which event you'll attend and why. Ensure the event's attendees represent your target audience. Question the events that you go to, and be sure to review their performance:

Has attendance gone up or down over the past few years?
Is the quality and relevance of attendees consistent year over year?
Are there any big changes in the event offering or structure that will impact your costs?

Secure a spot at the event.

Your spot on the show floor can significantly impact your ability to achieve your goals.

(Tweet this!) You can achieve brand presence and impact in any number of ways, and these tactics will vary widely from show to show. Be sure to think about attendee perception. You may think a 40' x 40' space is better than one that's 30' x 40', but to the attendee there may be very little perceivable difference. It's really about the user experience you hope to create for your target audience.
Determine the tactics you'll use to accomplish your goals. The attendee journey should always drive your tactical activity. Your team may need a cool new product demo space or ample private meeting spaces for VIP visitors, but your job is to see all of these pieces through the eyes of your ideal attendee. Your marketing messaging is integral to this journey as well—deeply consider what and how you deliver it to attendees to ensure your message comes across as intended.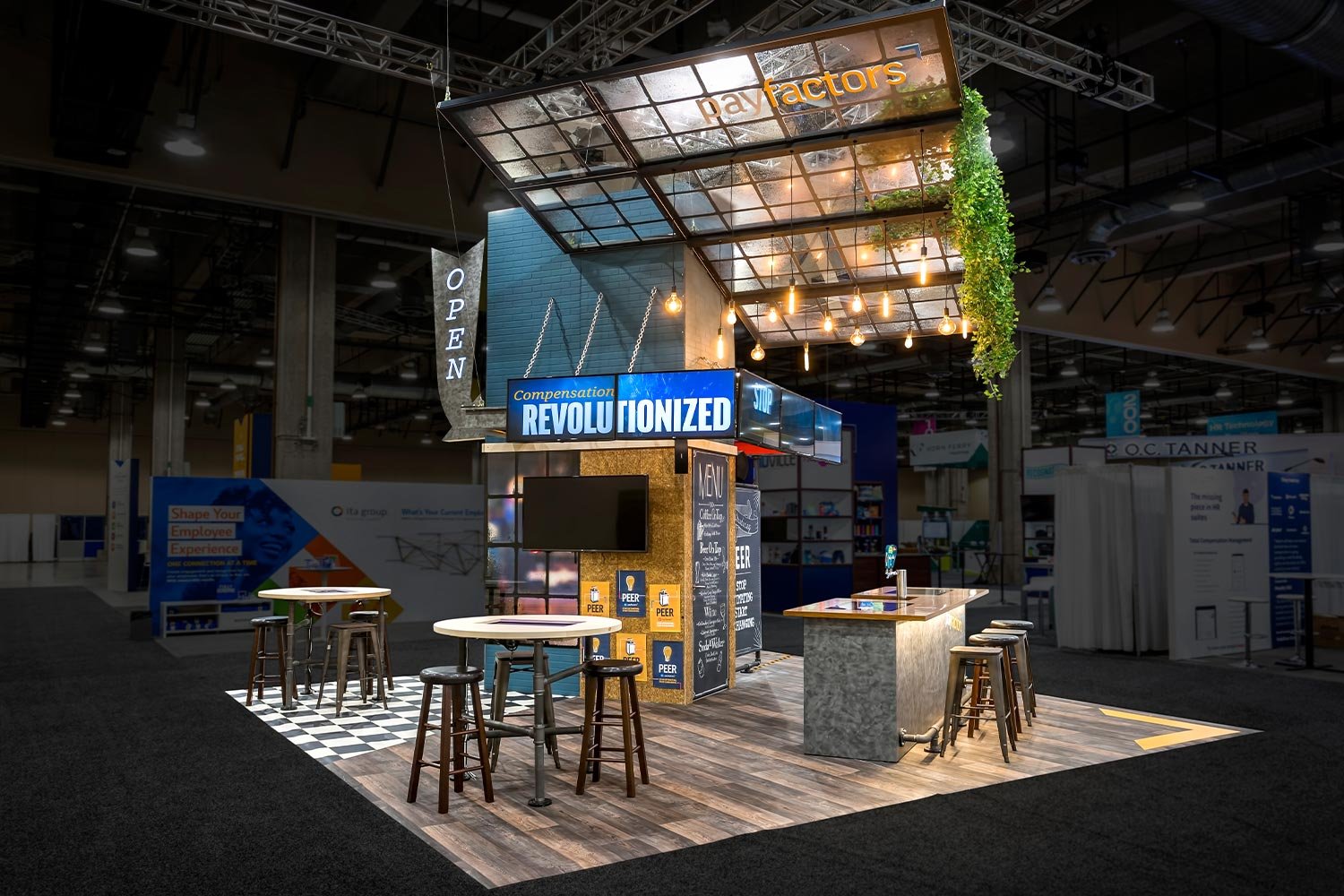 Phase 3: Pre-Show Preparation
In the days and weeks leading up to the event, the pace picks up quickly. Phase 3 is where tasks often get lost in the cracks, leading to a less-than-ideal show experience. There are a lot of moving parts, coordinating people and materials to where they need to be and to get your Branded Environment built well and on time. There's a limited window for all the below items to be completed before show day, so efficiency is a must. This is where a trusted partner comes in—someone who understands your needs, values your success, and acts on your behalf to address both.
Here are a few key checklist items for this phase:
Contract with a trusted labor partner for the installation of your Branded Environment.
Book any necessary hotels and/or car rentals for staff attending the event.
Send out pre-show mailers to raise awareness about the event and your exhibition space. (Keep in mind your exhibit partner should have the capabilities to handle this and can help streamline the process.)
Develop or acquire a lead retrieval tool/process.
Set up and test any demos you've prepared.
Ensure all staff members are knowledgeable of the attendee journey. Reiterate the importance of this journey to everyone on the team, as they will be the people responsible for promoting it.
Assign clear roles to each staff member so everyone is aware of their specific duties.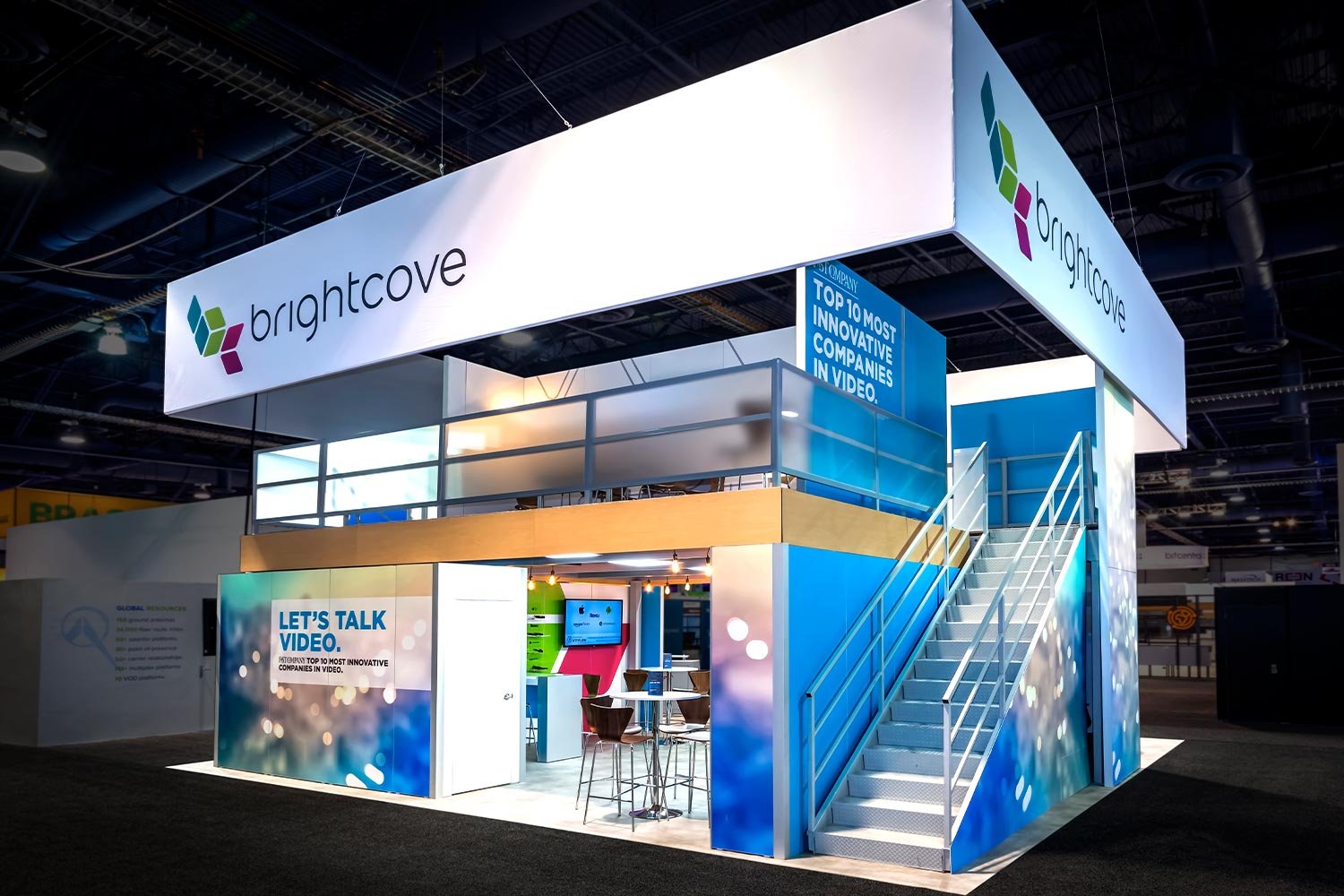 The full trade show planning checklist template goes into detail about the other three phases. It also covers the entire list of 47 trade show items you need to address from start to finish—including when you should bring in vendors and how you should collaborate with them.
Want to make sure you don't miss anything on your trade show marketing journey? Download The Ultimate Trade Show Marketing Checklist now. (And don't worry—this trade show checklist template is free!)
Topics: Featured, Trade Show Tips