4 Unique Trade Shows In Boston, Massachusetts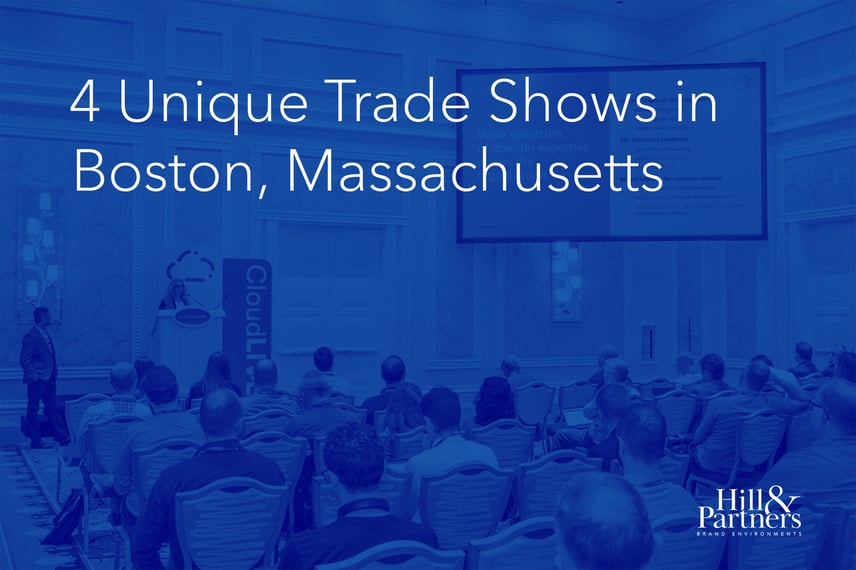 Welcome to Boston, Massachusetts, where you can enjoy our famous baked beans, Fenway Park, and the Boston Marathon! But what many people don't know about our headquartered city—unless they're in tune with the events space—is that Boston is the home base of several interesting trade shows. We've rounded up four of these below, along with some of the most interesting trade show exhibits Boston has seen in recent years.
4 Trade Shows In Boston
These trade shows are interesting and fun, and from all accounts are slated to be regulars on the Boston scene each year.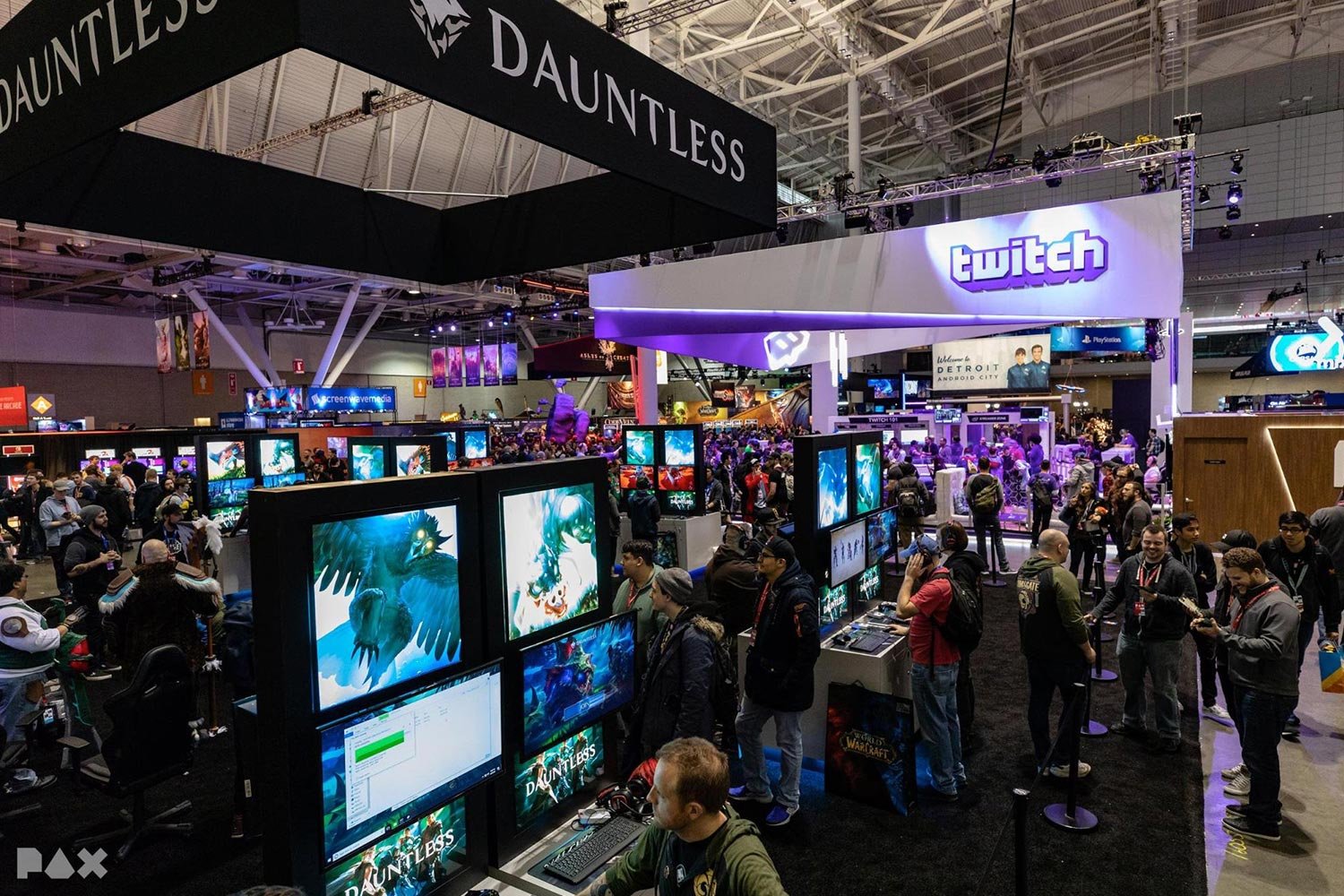 Photo courtesy of PAX East
PAX is a series of gaming conventions held in several different cities across the U.S. (along with a show in Melbourne, Australia); PAX East takes place in Boston. It's one of the most well-known annual shows in the area.
PAX is all about supporting and celebrating video and tabletop gaming, with exhibitors consisting of major game publishers like Blizzard Entertainment and independent developers, and game streaming services like Twitch. It includes panels held by video game industry insiders, and, of course, plenty of gaming competitions. Established exclusively for gaming and game culture, the show draws attendees from all over the country who have interests in gaming, anime, cosplay, and other related fandoms.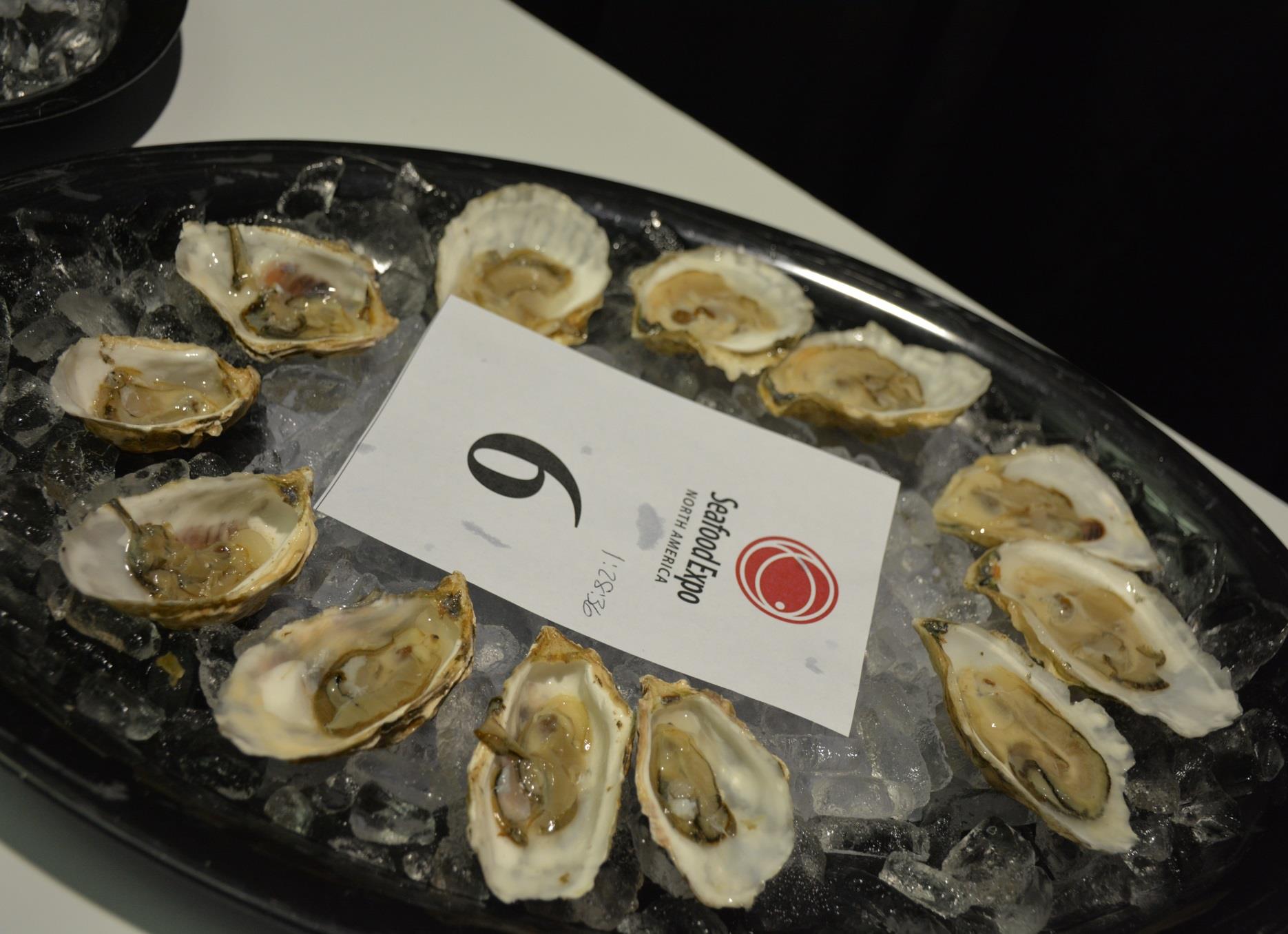 Photo courtesy of Seafood Expo North America
Touted as North America's largest seafood exposition, the annual Seafood Expo North America (SENA) draws thousands of buyers and suppliers from around the globe to meet, network, and conduct business. Buyers represent importers, exporters, supermarkets, and even hotels. Suppliers who exhibit tend to showcase new seafood products, processing and packaging equipment, and related services.
Event attendees can see product showcases, participate in the Seafood Excellence Awards, and even compete in the annual oyster shucking competition. For the competition, all contestants receive free admission to the show.
The Massachusetts Conference for Women (MCA) helps over 10,000 women every year connect, motivate, network, inspire, and build skills with one another. Attendees are treated to workshops and seminars on personal finance, business, entrepreneurship, health, and work-life balance—all led by expert speakers.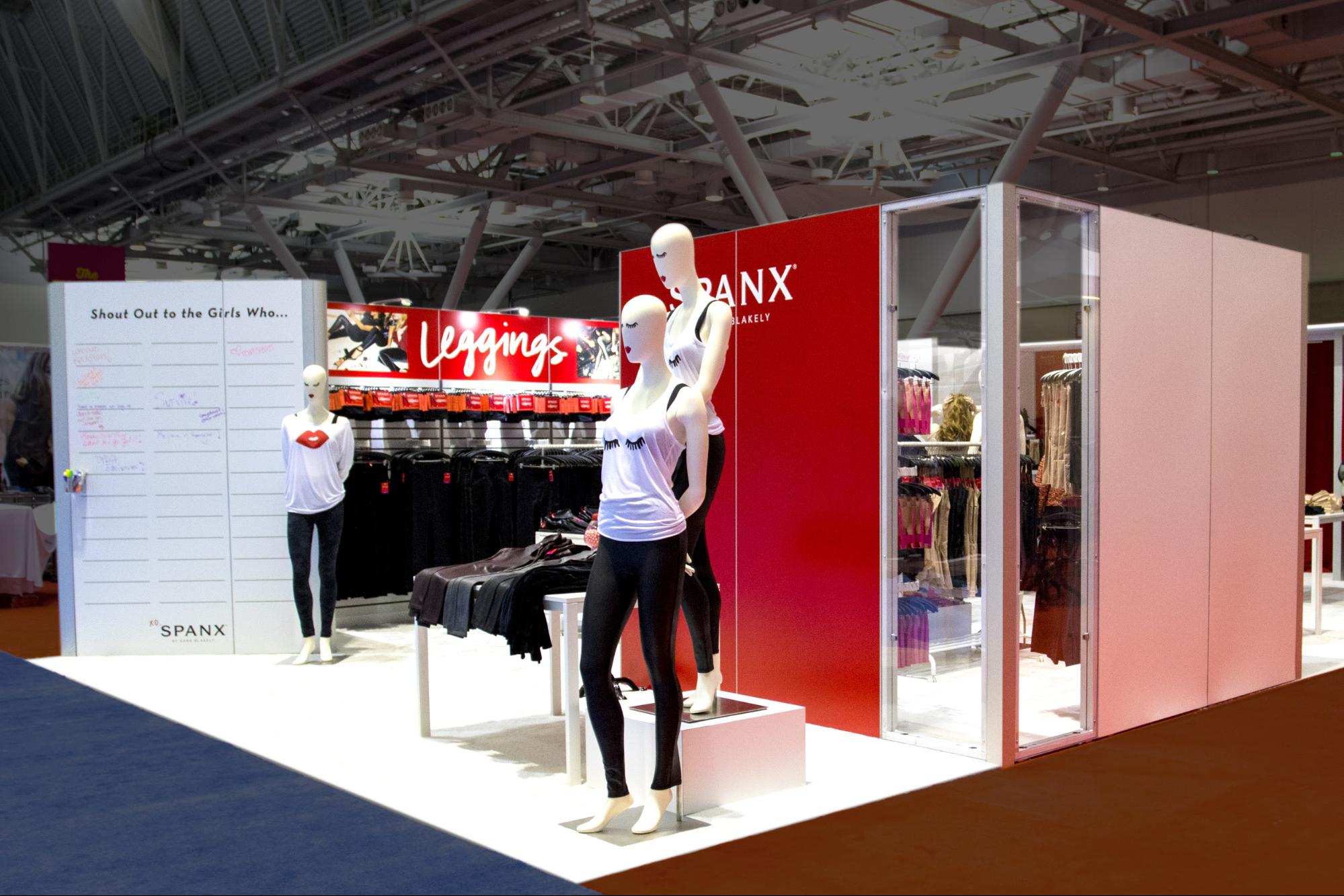 SPANX, a retail women's apparel brand, exhibited at MCA with a creatively on-the-nose Branded Environment that was not only on-brand, but also a big hit. We helped SPANX create a retail-esque space where attendees could actually shop the brand's products. As a special treat for the show, products sold in the space were offered at a modest discount.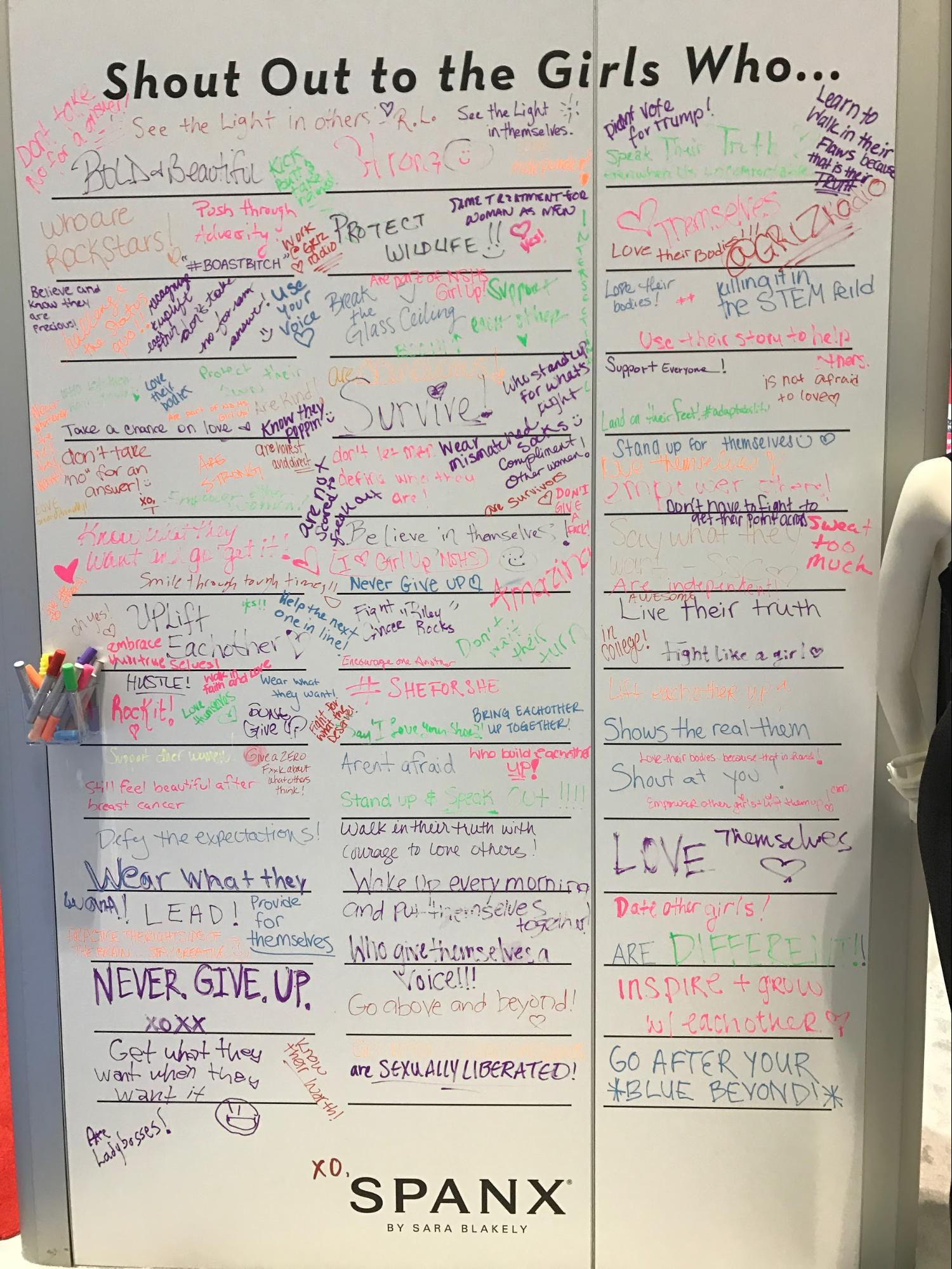 In line with the theme of the event, we set up an engaging whiteboard with a prompt that read, Shout Out to the Girls Who… Visitors could grab a marker and complete the sentence with their own inspirational messages for themselves and other women. This tied in perfectly with both the brand and the show.
To top it off, Sara Blakely, founder of SPANX and one of Time magazine's 100 most influential people, was a keynote speaker at the event and came by the space to do a book signing.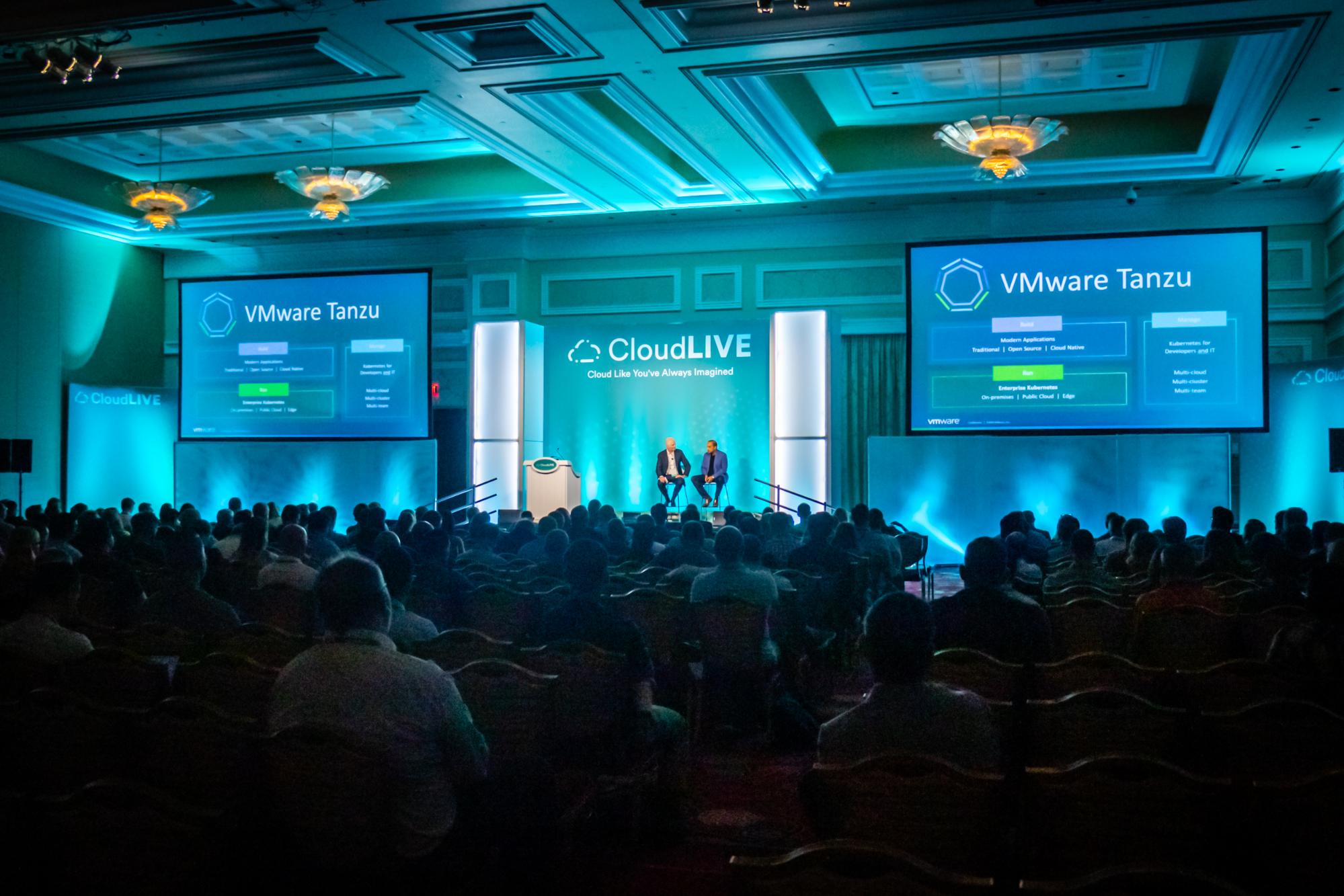 Hosted by CloudHealth by VMWARE, CloudLive is a cloud-focused conference dedicated to transforming and scaling businesses in the cloud. Over 400 attendees from various cloud-enabled industries participate in several unique learning tracks and over 40 sessions led by experts from leading cloud companies. Exhibitors include cloud companies that use or integrate with the CloudHealth platform.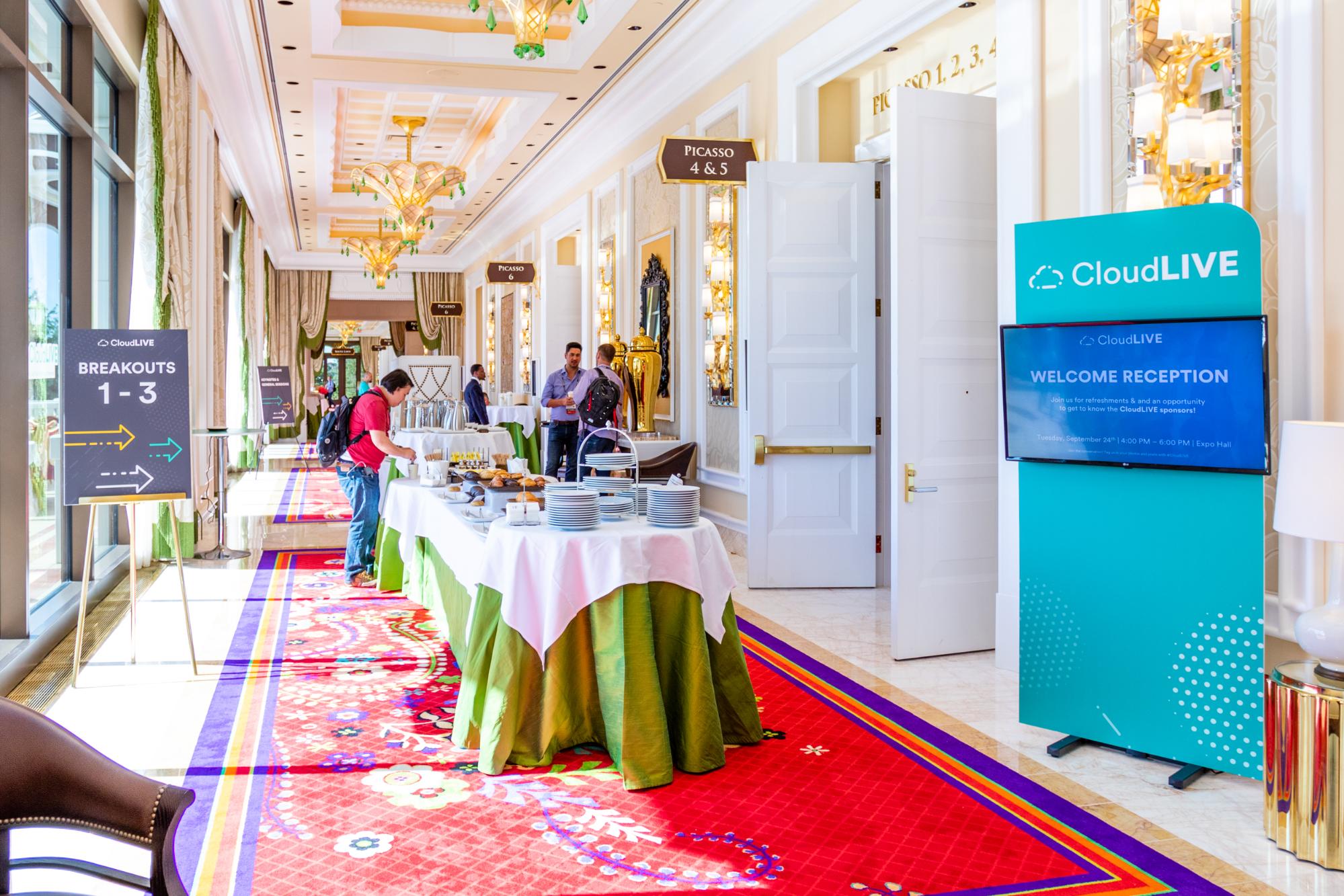 For 2019, CloudHealth hosted this event at Encore Boston Harbor, a recently built luxury hotel resort. Together with CloudHealth, we transformed the new venue into a sprawling Branded Environment that spoke to the brand and engaged attendees. The gigantic space of the venue allowed room for everything you could imagine—breakout sessions, a help desk, a support desk, a spacious expo hall, and lots and lots of food.
Interested in exhibiting at any of these trade shows in Boston, or in another city? Reach out to us to talk about creating a uniquely customized space. As one of the premier trade show companies in Boston, Hill & Partners is always here to help as your go-to exhibit house—whether your next show is in the local area or across the globe.
Topics: Featured, Trade Shows