Walking in Our Client's Shoes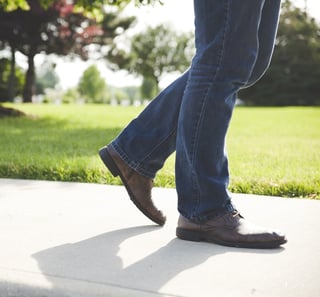 Every year around this time, as brand partners, we are just starting to execute on the first quarter activities that will help add shape to our clients' annual plans for success. Most have communicated their intentions toward activities, shows and events in the coming months, and we are armed with information to help them achieve their program expectations.
Right in the middle of all of this annual momentum and energy, companies like ours, from all across the country and beyond, are simultaneously planning for a trade show event of our own. There are obvious similarities to the challenges, stresses and expectations that most of our clients experience throughout their program activities, however, this project also provides us with an essential learning opportunity. Not only are we going to exhibit at an event that gathers the very professionals that specify and utilize the products and services that we offer, but we will have an opportunity to spend some time in their shoes, and reflect on what it's like to experience our offering.
Here at Hill & Partners, we take EXHIBITORLIVE very seriously, both as an opportunity to meet people and organizations that just might be future clients, and also to experience the tradeshow process as a peer to those who live this experience each and every day. Each November, we choose to launch our own exhibit intentions internally, in the same fashion that we do with our client opportunities. We assign a primary client to the project, and then define the other stakeholders so that meetings and decision activities are structured to serve those clients. We establish a not to exceed budget for the process, which can only be expanded if there is something that proves to add significant value to our intended outcome. We also look for gaps in our communication along the way through what can best be described as the client's framework.
Ultimately, our intention is to live into an experience that closely resembles the experience that our clients have with us, through all phases of the project, in order to yield insights that will help us improve things going forward. If we have the opportunity to see you at EXHIBITORLIVE, we invite you to share your thoughts about how we show up. Members of our team will be speaking at the conference in the session "Transactions vs. Relationships: Understanding the Value of Sales" and you can come see us on the show floor at exhibit #1213.
The heart and soul of our organization, Our People Become Your People™ is best served when we have the opportunity to walk in our client's shoes, even if it's only for a couple of days.
We hope to see you in Las Vegas...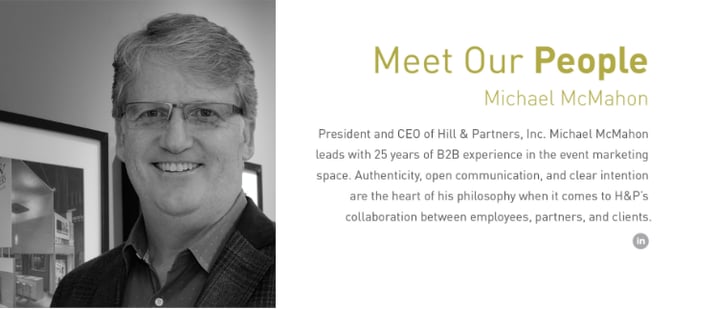 Topics: From the Experts, Authentically Us, Featured