What Are Branded Environments?
If your company logo was removed from your product or marketing material, would it still be instantly recognizable as your brand?
Over the past few years, an increasing number of companies have come to realize that the key to a successful brand strategy is incorporating your brand identity into every client touch. From your marketing efforts to your lobby interior, your trade show displays and even the way your customer service representatives answer the phone. It all creates a Branded Environment, a practice that fast tracks a company's trajectory for success.
So what is a Branded Environment?
A Branded Environment extends the character of a company into an experience that supports the success of corporate goals and objectives.
The main objective of a Branded Environment is to evoke emotion and create an enhanced customer reaction. Improved brand position with consumers, differentiation from competitors, and a higher perceived value from investors are at the core of a successful branded experience
Ultimately, the "experience" generated by a thoughtfully executed Branded Environment not only supports, but also boosts a brand's culture.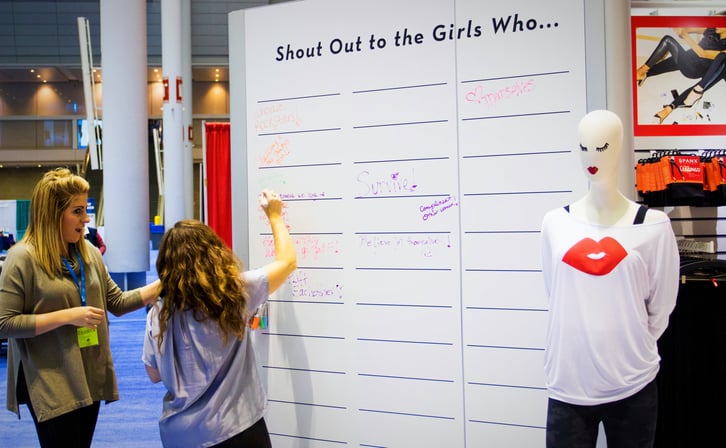 An experience doesn't have to mean gimmicks or big dollar spend; create a way for your attendees to engage with your brand that allows them to understand your values and recognize brand traits and identity, even when the logo is not present. SPANX at Mass Women's Conference 2016
A Branded Environment creates opportunity and can have a transformational impact on the success of any business, consumer-based or otherwise. This approach delivers significant return on investment results.
Clarity of mission, and consistent communication of the culture and value of a brand are the hallmarks of an effective Branded Environment – but the definitive seal of approval comes when relationships are formed with consumers. Creating an "experience" that triggers a visceral response makes for better business, superior growth and sustained results.
Topics: Brand Experience