7 Trade Show Tips To Rock Your Next Exhibition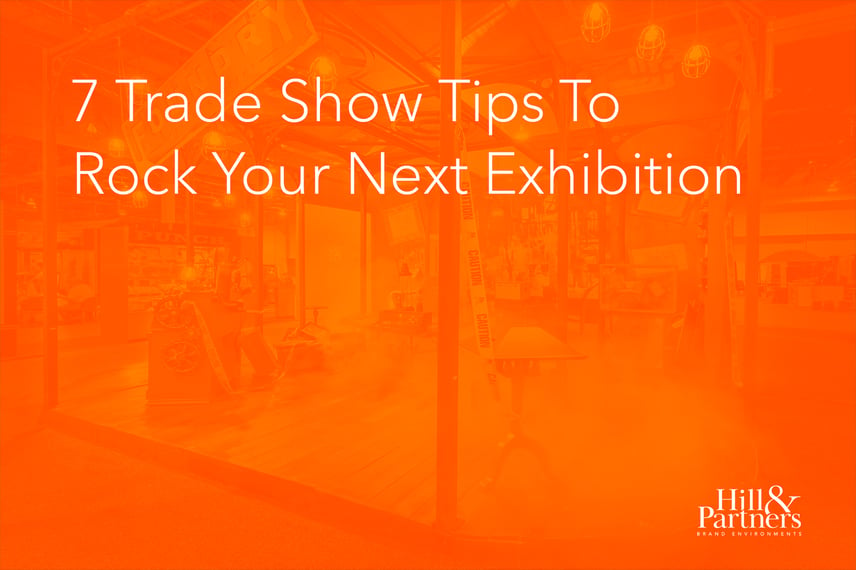 After exhibiting at your first trade show, you quickly learn that preparing and executing a Branded Environment can be a sizeable undertaking that requires dedication, teamwork, and creativity. But even if you've been through the wringer and put on multiple exhibitions, there's always room for improvement. To help you move one step closer to perfecting your craft, we put together several trade show booth and sales tips below.
7 Trade Show Tips For Before, During, & After The Event
1. Allow sufficient time to plan.
Last-minute planning is a sure way to tank your exhibition experience. This makes the entire process more difficult for you, your team, and the exhibition house. Not only does it limit your time to be creative, it also puts everything on a time crunch, and may even incur fees down the line due to delays and special requests. Overall, waiting until the last minute to plan for a trade show is a more costly experience that sets you up for lackluster results. Give yourself at least six months to properly prepare. (Tweet this!)
2. Plan your design around your brand & goals.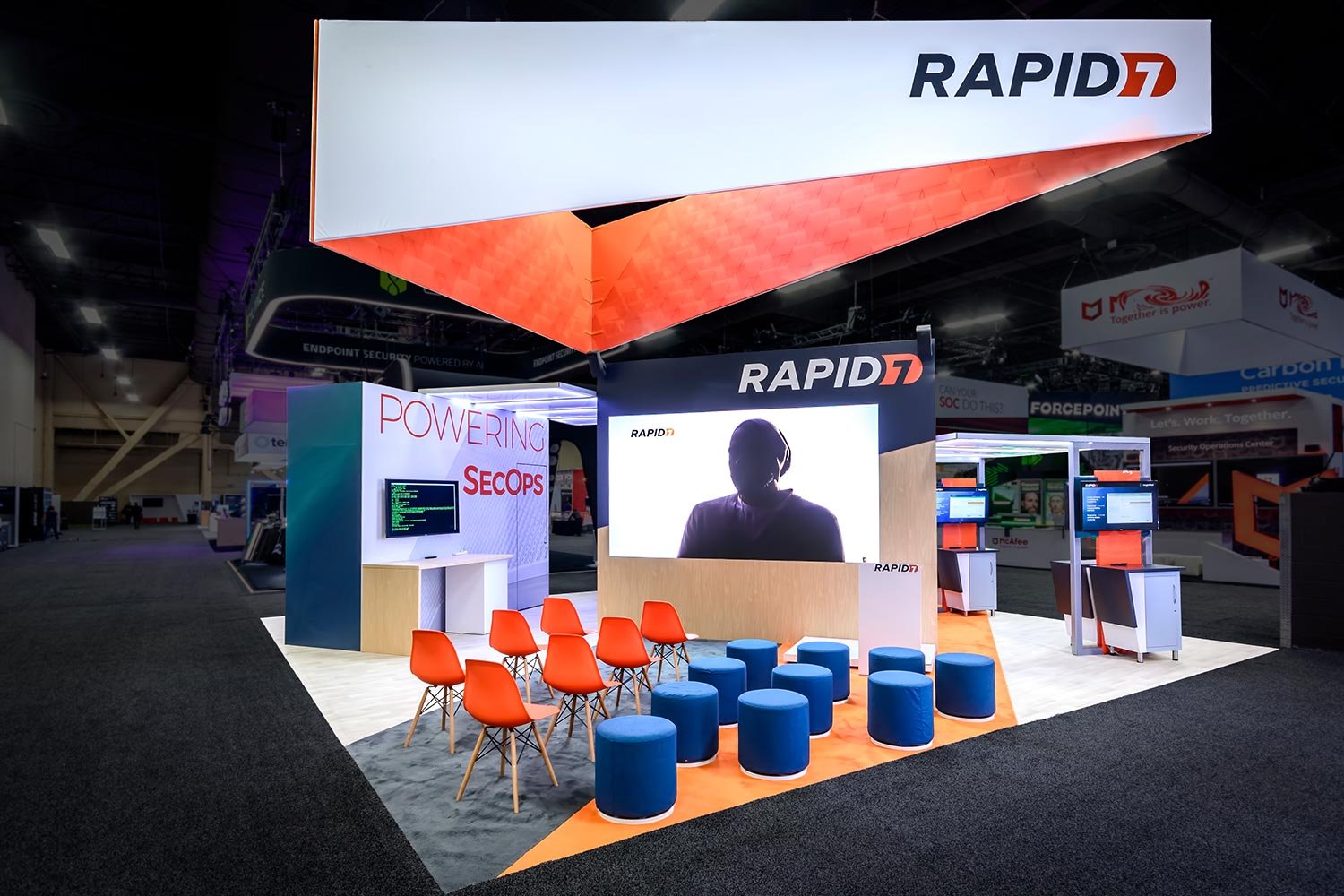 Remember why you're exhibiting: You have goals, like showcasing new products or raising brand recognition, that you're trying to reach. Whatever space you're working with—20' x 20', 40' x 40', or otherwise—it should function in support of those goals, not just look nice and shiny. We've seen many exhibitors with beautiful exhibits that didn't receive a notable ROI because there was a disconnect between their space, their brand, and their goals.
3. Get buy-in from senior management on goals & outcomes of the show.
Too many times we've seen marketing managers complete the entire creative process—brand discussions, designs, renderings—before presenting to their CEO or CMO, and they wind up being asked to go back to the drawing board. Senior management needs to be involved from the beginning to avoid wasted time and money. They don't have to be deeply involved, but they do need to be kept in the loop.
4. Select the appropriate booth location.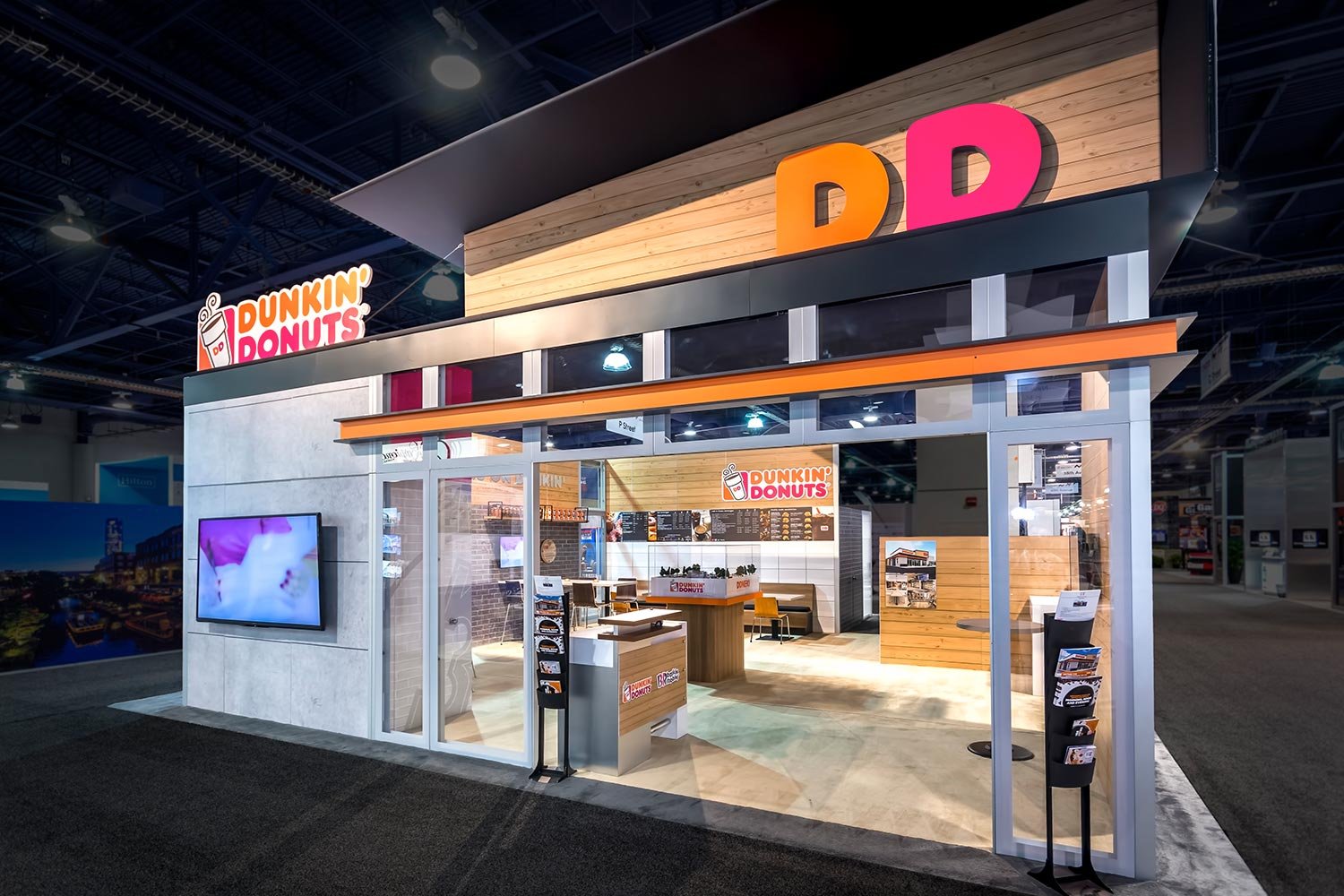 Where your space is located is an important aspect many marketers skip over when planning for a show. Keep in mind that marketers in the know start reserving their space for next year's show immediately after the current show.
Why? Here are a few hot spots on the show floor that exemplify the importance of location:
Spots near the entrance make your exhibit among the first attendees see when entering and the last when they leave.
Spaces near food or lounge areas, where attendees congregate, are along frequently-traveled paths—and your team can more naturally woo people over.
Spaces near an auditorium guarantee your exhibit will be seen every time attendees leave a speech or presentation.
Just know your intention and available budget before deciding on a location, since they differ in price.
5. Use thoughtful giveaways.
Giveaways offer incentives for attendees to come by your space and engage. But the best giveaways do more than just excite—they connect to your brand, resonate with visitors, and leave a memorable impression. (Though it doesn't hurt if your giveaway is also cool.) In general, it's better to have giveaways be winnable, so there's an element of surprise and people are encouraged to engage with your team multiple times.
6. Choose & train booth staff well.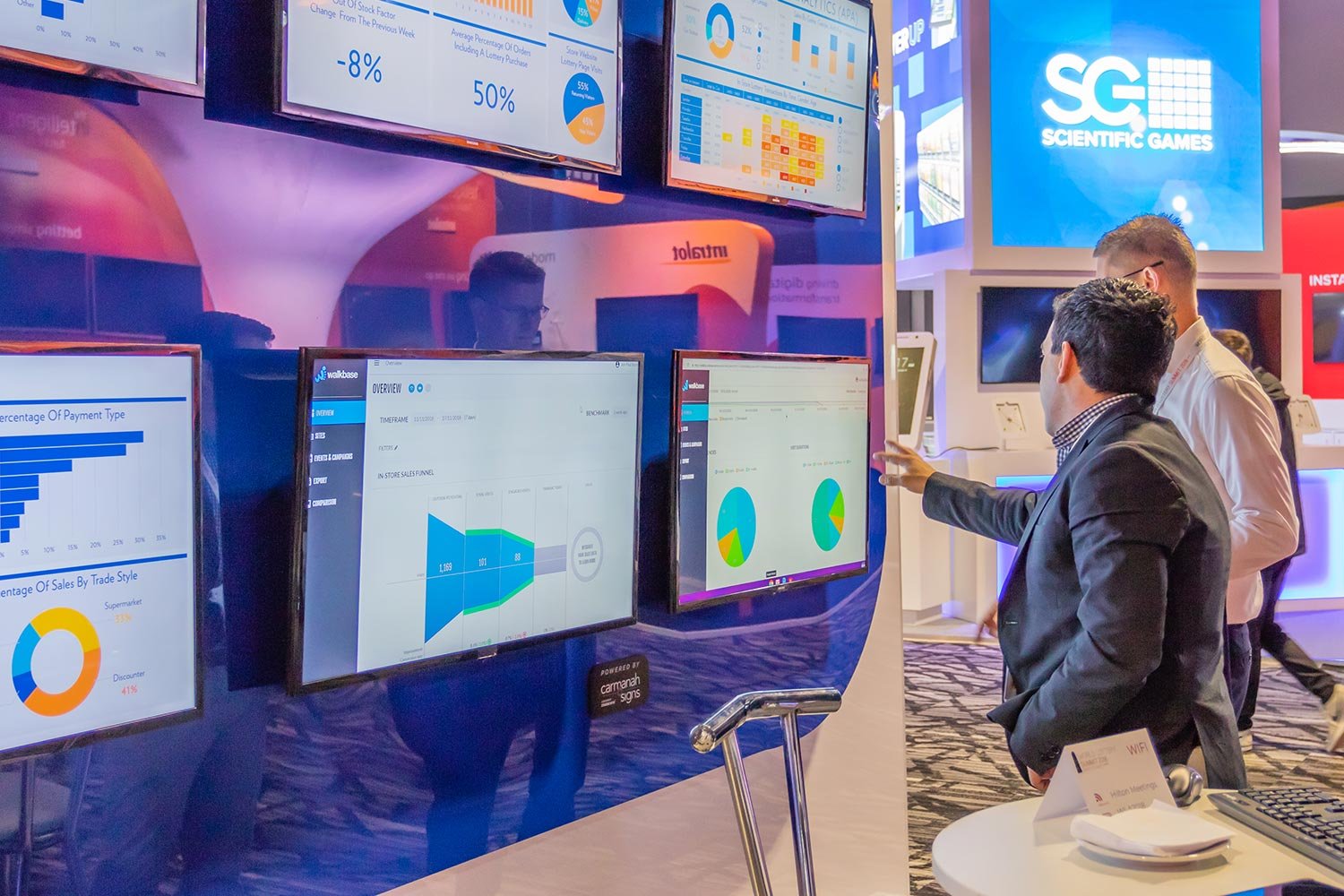 Avoid using the shotgun approach, where you send any and all salespeople available to man your booth. For one, this is costly—think travel, food, hotel, etc. Too many salespeople can also be overwhelming to visitors, not to mention some salespeople just aren't suited for these types of events. Bring only those who thrive in a trade show environment—they are outgoing and engaging, and can draw in attendees despite the busy, noisy surroundings. In addition, to minimize confusion and maximize efficiency, make sure everyone knows their role and where they should be stationed.
7. Follow up with leads.
After putting in tons of work (and money!) on your trade show exhibition and capturing leads, don't lose the momentum as your team gets settled back into the office. Interactions you had with your booth visitors are still fresh, so take advantage of that by reaching out to them—preferably with tailored messaging from your discussions during the show. Out of the many trade show selling tips you'll find, this is the most important one to abide by for a great ROI.
Inspired by some of these trade show tips? We've got tons more we can provide—just reach out to us to talk about the uniquely customized space you want for your next trade show.
Topics: Featured, Trade Show Tips