Know These 4 Types of Exhibitions Before Planning Your Event Schedule
If your team is throwing around the word exhibition, that means it's event planning time! Whether you're planning your budget for a trade show, conference, or other type of event, you'll need to decide on the exhibitions you'll attend throughout the year. Given that the purpose of an exhibition is to market your brand to potential clients, you'll want to carefully consider where and how to best allocate your event spend. Below we cover several types of exhibitions across different industries—review them to determine whether they'd make a good fit for your brand.
4 Types Of Exhibitions
1. Communications and Information Technology
If your company focuses on technology or providing information services, you'll want to look into exhibitions in this space. Cybersecurity vendors, software developers, cloud providers, and other business technology companies come out in droves to attend these events.
Many exhibitions in communications and IT aim to gather industry professionals to discuss the state of the industry and trends, as well as demonstrate solutions to the market. (Tweet this!) Two big shows in this space are:
To see an example of an RSA booth, check out this Branded Environment from Cybereason, one of our clients in the cybersecurity industry that regularly exhibits there.

2. Food
Events in the food industry cover the entire value chain, from production to delivery. In this space, you'll find farmers, manufacturers, packagers, transporters, restaurants, and other food services. Food exhibitions tend to focus on connecting verticals across the food cycle, providing businesses with opportunities to show off their solutions and service offerings. Two interesting shows in this space include:
Dunkin' Donuts shows up at several food events throughout the year. Below is a Branded Environment it used at one exhibition.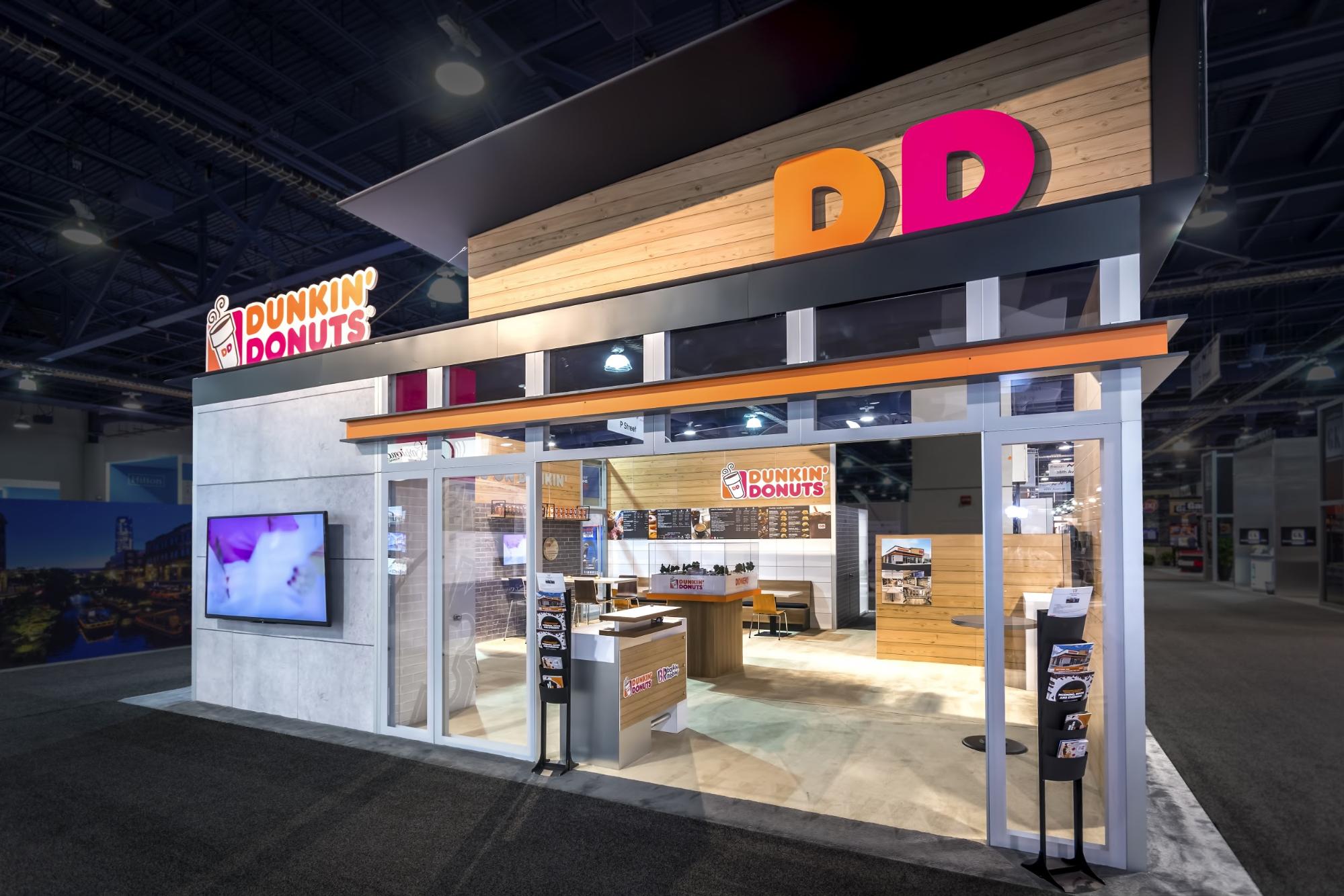 3. Medical And Healthcare
A bevy of healthcare-related businesses—medical facilities, healthcare technology, drugs and pharma, medical device manufacturers, and more—attend these exhibitions yearly. Many doctors, surgeons, dentists, opticians, and other healthcare professions use the opportunity to search for new technology that will improve patient health and experiences. There's also lots of networking and idea-sharing. Consider these two exhibitions if you're in healthcare:
Optical device maker Optos exhibited at an event similar to the shows above with the Branded Environment below.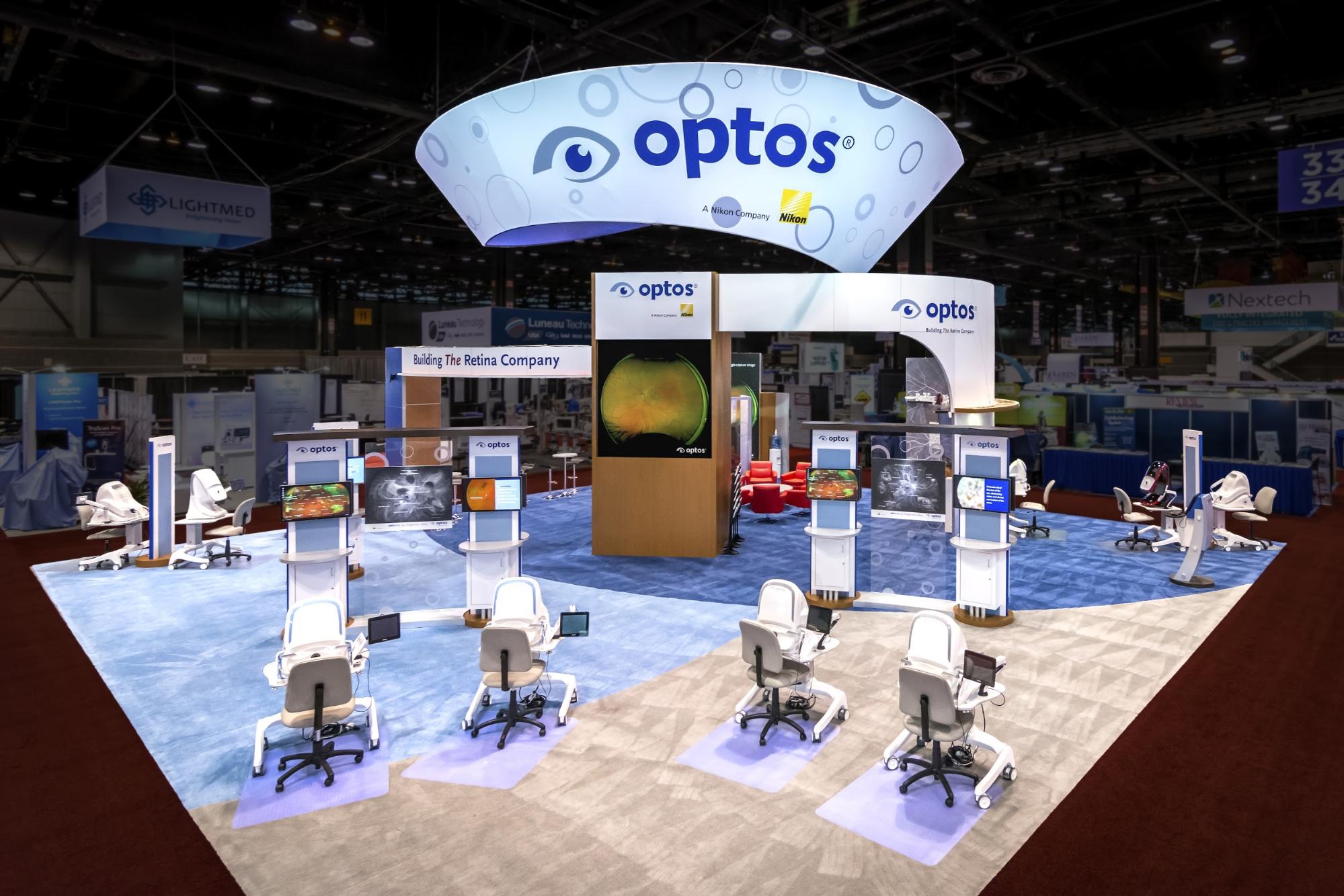 4. Sporting Goods, Travel, & Amusement
With these industries' focus on leisure and entertainment, you can expect to find fun and engaging atmospheres at most exhibitions in this space. While the other industry exhibitions noted above were almost exclusively B2B, the amusement industry has some B2C crossover (Comic Con is a good example of this). Still, there's a big focus on exhibitors selling to retailers. Here are two interesting shows in this space:
Outdoor apparel maker High Sierra exhibits at Outdoor Retailer's events with Branded Environments like the one below.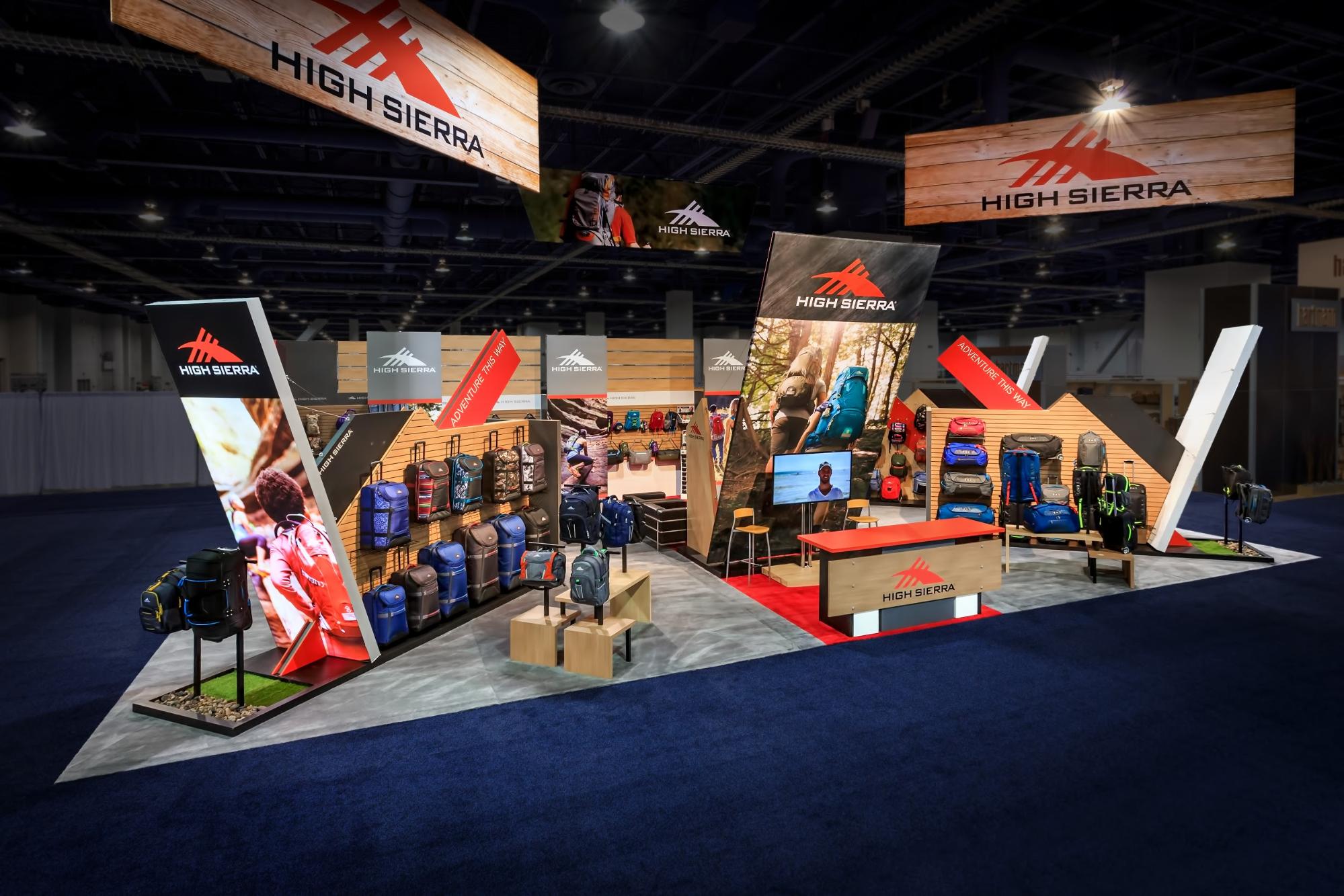 Advantages Of Exhibitions

What benefits can you expect to receive from exhibiting? Here are a few:

Get in front of your target audience. Shows in your industry will have a high concentration of people you likely target with your marketing. For example, shows that cater to the cybersecurity market will attract CTOs. You can exhibit at these shows to network and launch the sales cycle with warm leads.
Gain industry insights. Exhibiting lets you see what your competitors and other industry players are offering and how they're presenting themselves. You can use these insights to guide your own marketing efforts, instead of being left out of the loop and having an uninformed perspective.
Connect with existing customers. Your current customers are likely to attend these shows, so you can use these venues to get feedback on how your products and services are working. Being able to meet with them face to face, in a neutral environment, will improve the quality of the interaction.
Whatever type of exhibition you plan to exhibit at, you'll need a Branded Environment that stands out in the crowd. Reach out to us to talk about creating a uniquely customized space.
Topics: Featured, Exhibitions