Project Highlight: Finding a 'True Fit' in Trade Show Space Selection
The Hill & Partners designed Rental Branded Environment for True Fit Corporation premiered at the 2013 Shop.Org Summit last year in a 20x20 space.
The global leader in fit personalization software was impressed with the sleek, clean and modern environment that was reminiscent of a high-end retail store complete with custom digital graphics. The show was such a success that True Fit aimed to exhibit in the 2014 show with the same environment.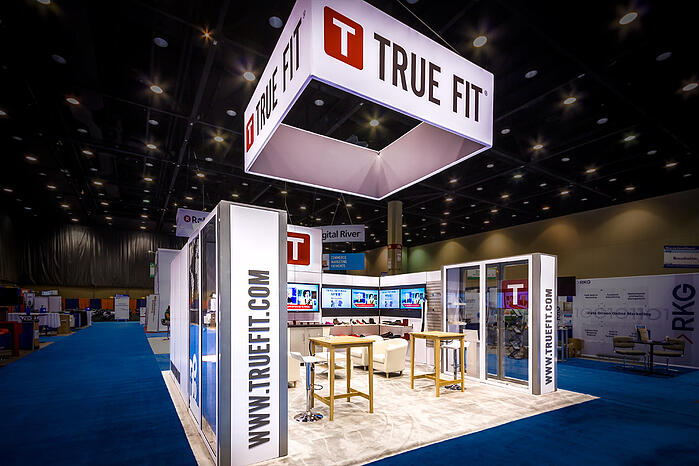 The dilemma came when the time came for space selection at the highly sought after trade show where most exhibitors book their space a year in advance. All 20x20 spaces were completely sold out, leaving True Fit disappointed and frustrated as they saw their plan falling apart.
This is where H&P came in to suggest aiming for the same square footage, yielding the same brand impact, in a modified layout. We were able to secure a 10x40 linear space on the Shop.Org show floor and evolve the original 20x20 design into a refreshed and amped-up 10x40 Branded Environment.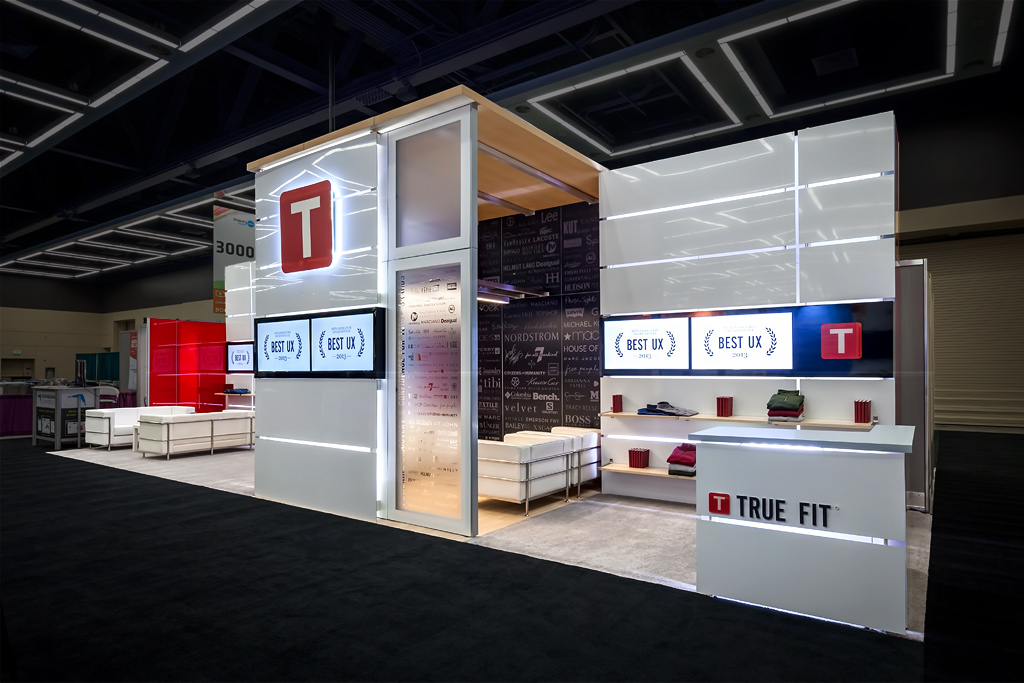 The minimalistic boutique retail store was again communicated within the design, incorporating a semi-private meeting space and eye-catching digital technology. High-gloss white finishes, red acrylic, customer logos etched in frosted glass, and glossy black laminate contributed to the disbelief that this trade show booth is actually classified as a "Rental" property.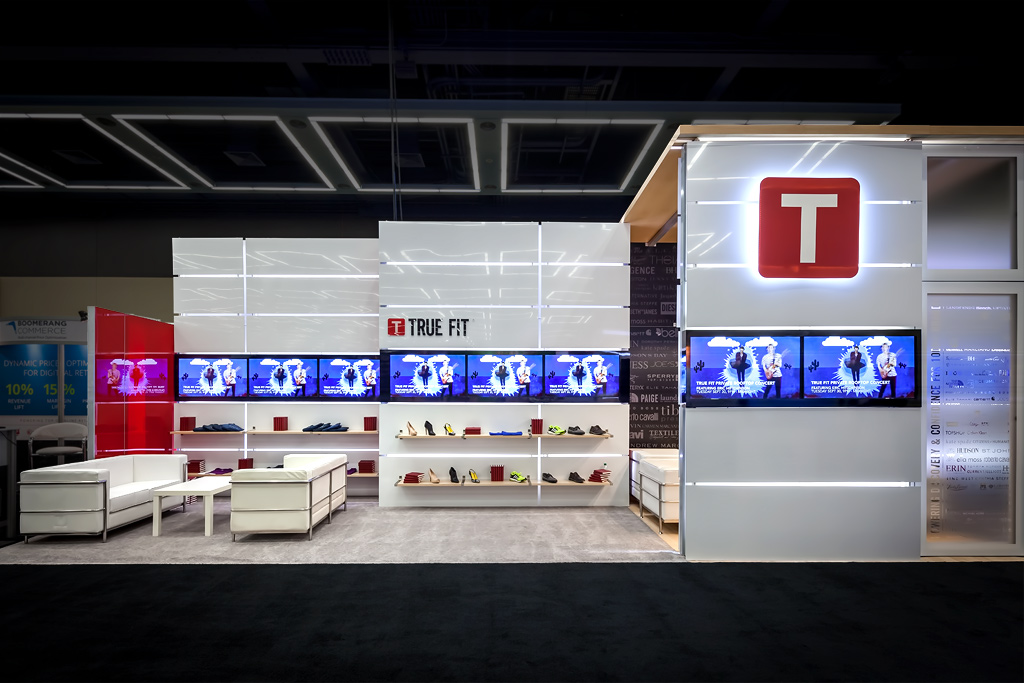 The result blew True Fit and Shop.Org attendees away. When the 10x40 space was selected, there were doubts that the linear space could actually create a brand presence comparable to the previous 20x20 island booth, but what occurred was even stronger. The booth remained packed with attendees throughout the show, standing out significantly from its surroundings on the show floor and garnering a vast amount of positive attention for the True Fit brand.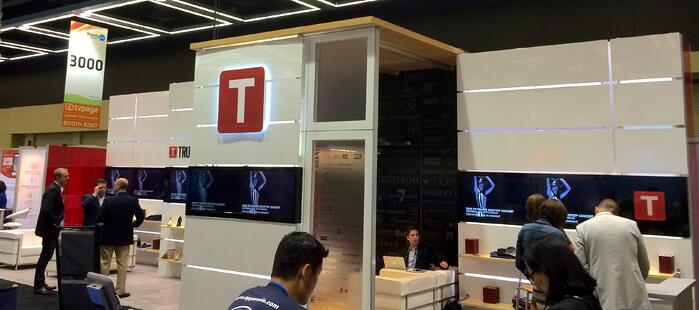 "Hill and Partners has been a great partner for True Fit. We think of them as an extension of our team. They have delivered excellence every time for us, and have done an exceptional job bringing our vision to life in an elegant and sophisticated Branded Environment that is both functional and aspirational in style," said Romney Evans, True Fit Co-founder. "We look forward to continuing our partnership for a long time."
READ THE FULL PRESS RELEASE ON EXHIBITOR.COM
---
Topics: Project Highlights