What Trade Show Services Can You Outsource?
Posted by
Rick Lenz
on Dec 23, 2019 8:00:00 AM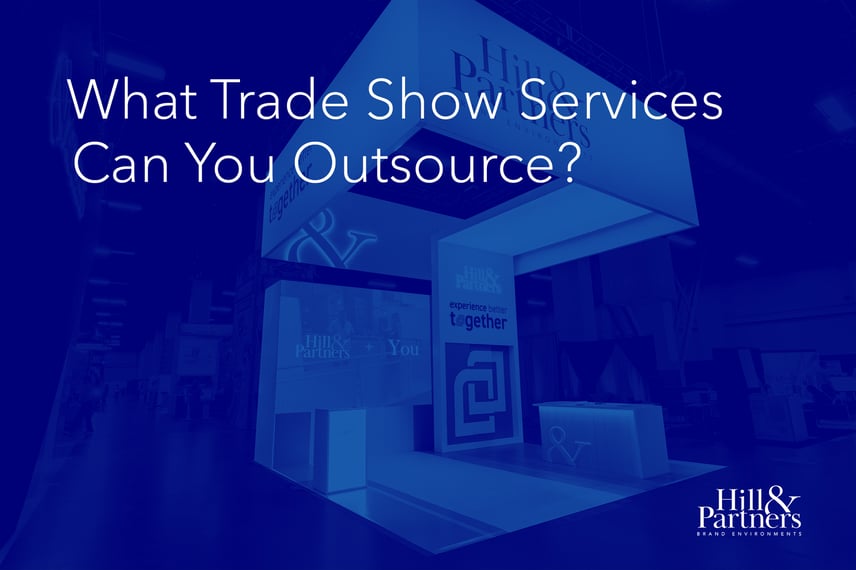 Exhibiting at trade shows can be a major boon to your business—increased brand awareness, new leads, and media coverage (oh my!). But preparing for and executing an exhibition is a lot of work if you take on everything yourself, especially if it's not your area of expertise. Thankfully, you can hand off a number of trade show services to multiple vendors—or, to just one full-service partner. Some of the most commonly outsourced components are listed below.
9 Trade Show Services To Outsource
1. Design
First and foremost are trade show booth design services—the design of your Branded Environment impacts all other planning and execution efforts down the line. Here you are not only determining the look and feel of the space, but how your staff and visitors will interact.
The name of the game for booth design is creativity. Ideas can come from anywhere, but the best ones come from collaboration between people that know your business (your team) and people with experience and specialized knowledge (an exhibit house team). An exhibit house can do more than just take design efforts off your hands—collaborative partners like H&P can bring together your sketches or concepts and pair them with consultative designers to create renderings, elevations, and graphics that will eventually come to life in physical form.
2. Pre-Event Planning
Beyond design, there are a number of other trade show exhibitor services that you may want to offload to a partner like H&P. For example, pre-event planning encompasses several important tasks the right partner can consult on leading up to show day:
Deciding on giveaways. A great way to get people into your booth, giveaways need to be thought out long before show day. For one, they need to fit in with the theme of the space; they also need to be purchased well in advance.
Building up excitement with attendees. Even a simple email blast prior to the show can ensure your brand is top of mind when attendees arrive. However, you might benefit from something more grandiose to catch (and keep) their attention. Our client Payfactors threw a western-themed party. To encourage attendance, they sent horseshoes to attendees prior to the show, and instructed them to bring the horseshoes to the party for a chance at prizes.
Preparing sales staff. An unprepared sales team can tank your trade show goals. That's why it's important to discuss beforehand the sales approach your team should take given your objectives and the feel of the space.
Content creation & management. Whether you're planning a product reveal, a video wall for demos, or something else entirely, the right partner can create or edit a mix of digital and physical content to impress attendees. Our client Optos decided to do a product reveal, so we created a giant globe that opened to reveal their newest device on a spinning pedestal (see image below). Visitors were wowed!
Attendee engagement. Want attendees to recall your brand among the sea of booths? Get them engaged with memorable activities that align with your goals and brand image. For example, our client Cybereason used a combination of riddles and paintings to successfully engage inquisitive types at a cybersecurity show.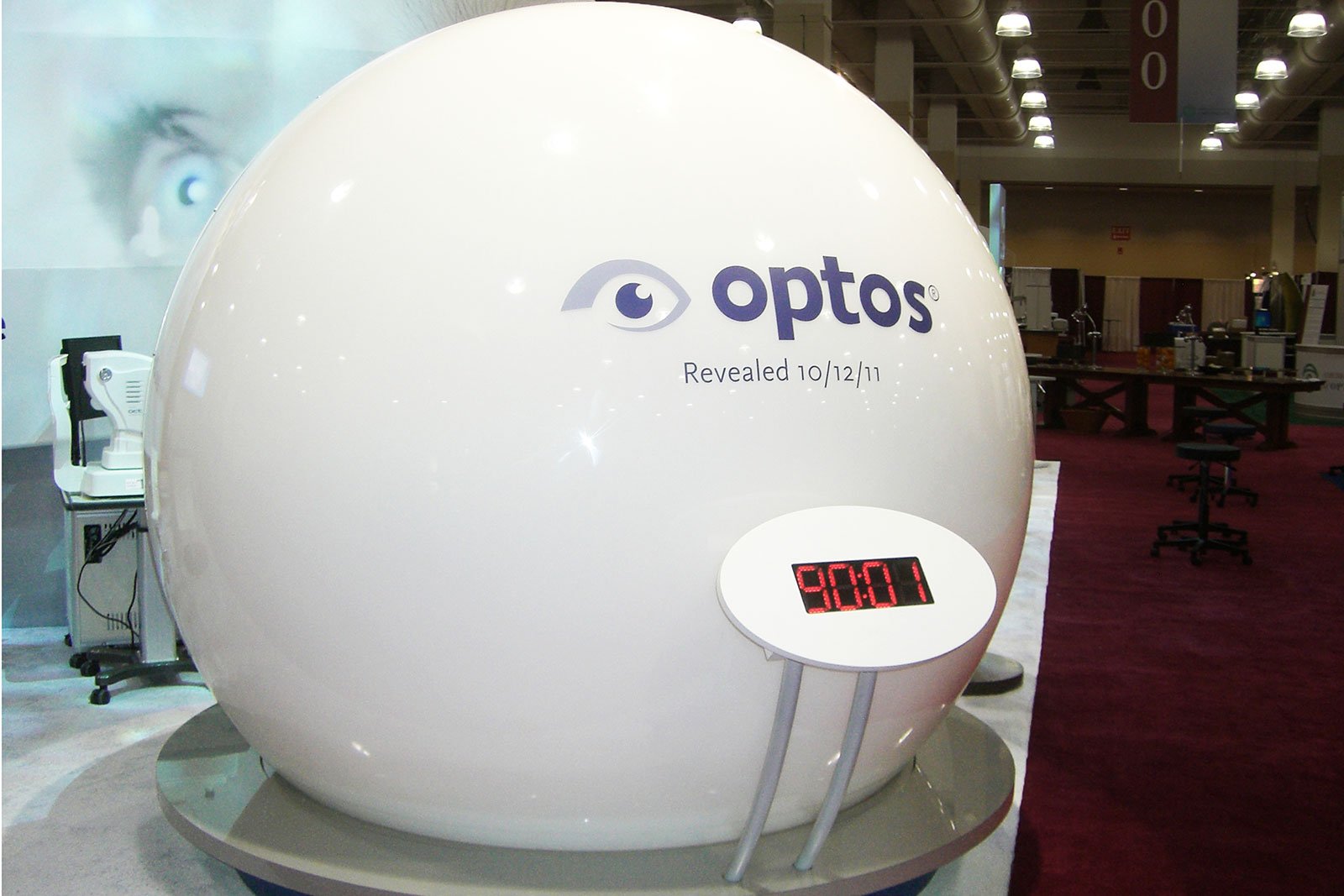 3. Internet
While accessing the internet may seem like a simple feat, there are actually a lot of behind-the-scenes tasks that need to happen before show day to get the job done. For example, what are your speed requirements, and do you need wired or wireless service?
The answers to these and similar questions will depend on what you intend to do in your Branded Environment. You'll need to consider the number of devices you'll be using, whether you're displaying static web pages or streaming videos, and if you'll need to browse the internet during the show. Whatever the case, you'll need to liaise with event management and the internet company at the trade show to submit the proper forms and floor plans to denote what hardlines you need for your space and where they'll go.
So, yes, getting internet in your booth can be a bit of a headache, which is why a trade show setup service comes in handy to take this task off your hands. The provider can likely handle other labor-intensive aspects as well.
4. Logistics
What does it take to get your booth and all relevant exhibit items to the show intact and on time? A lot! We won't bore you with the logistical requirements, but it can be a complex web of communications and deliveries for your booth parts, products, marketing literature, and giveaways. Not to mention you have to pack and unpack everything, and ensure you have a storage space onsite. Avoid the hassle by partnering with trade show services companies that handle logistics every day.
5. Install & Dismantle
Did you know that most exhibit halls require local union labor for building structures? (Tweet this!) This requirement varies from state to state, but it's a common mandate you'll be better off assuming is the case for planning purposes. That means you'll need to be extremely clear about how your booth is put together, schedule carpenters for installing your booth onsite, supervise labor activities, and so on. But you can always hire a general service contractor for trade shows so you can focus on the business at hand.
6. Rigging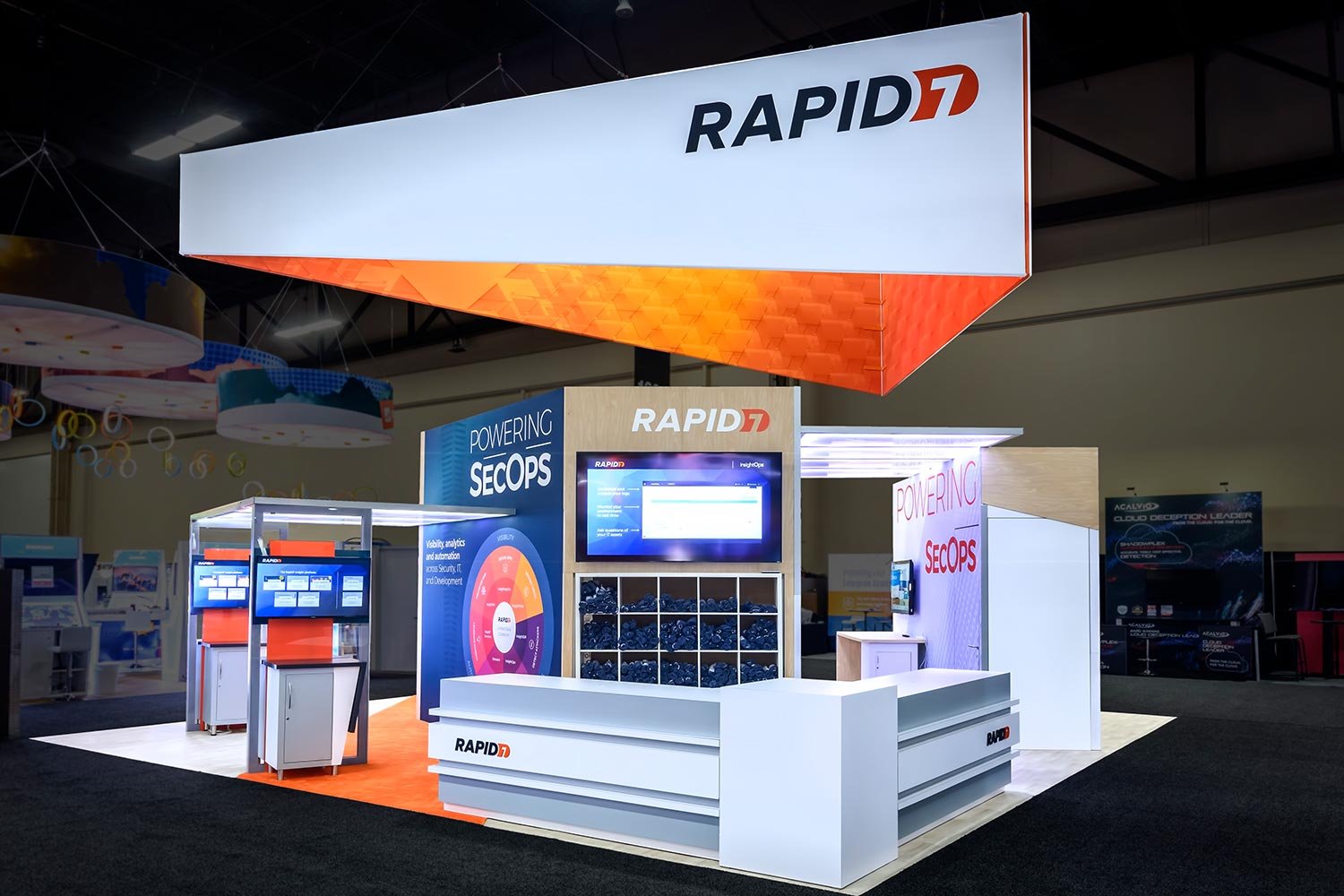 Those huge signs above your booth won't hang themselves. It takes skilled riggers and some administrative know-how to ensure you're getting noticed by attendees. Riggers will need to know the weight of your signage, how many motors are needed, the lighting situation of the space, and how much and what type of cabling to use, among other aspects. And as with the install, you'll need to schedule the labor and supervise the rigging. Plus, you'll need to fill out and submit a structural integrity form (with engineering stamp) to event management for approval. Your trade show services partner will handle this long list of requirements.
7. Booth Talent Hiring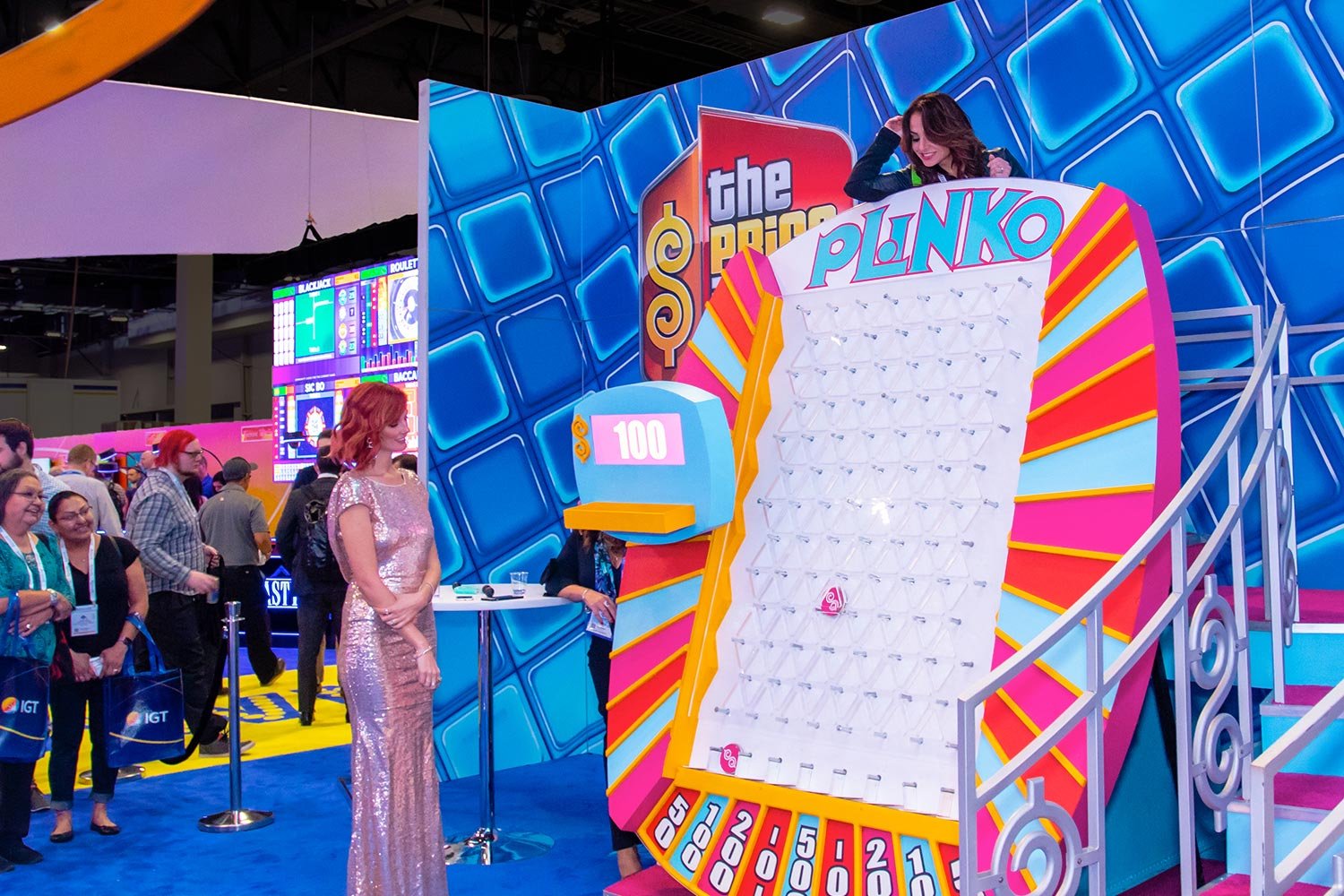 Believe it or not, booth staff may not consist entirely of a brand's personnel. While the majority may be salespeople or members of the marketing team, there may be a few actors or models in the mix. That's right—you can use a local talent agency to hire people. They can help bring people into the booth on the show floor, present a new product, conduct demos, or whatever need you have that could use a specific look or personality.
8. Event Planning
Not all the magic happens at the show. Attendees are often in town for multiple days and find local events to fill their time. You can use an outsourced service to help you plan or put on events. For example, you can host a party with catered food, a bartender, and a DJ. You could also coordinate a happy hour for attendees at a local bar or restaurant, or set up a coffee station outside the show for arriving attendees. There are also less-involved options such as ordering lunch for current clients and prospects who are attending the show.
9. General Support
When you're at the show, you're trying to accomplish a million things—running in-booth games, restocking giveaways, keeping up with scheduled breaks for staff, and more. The last thing you want is to be distracted by anything that isn't directly supporting your goals, which is why outsourcing a lot of these tasks can help you focus on engaging attendees.
Need a trade show services partner who offers a turnkey solution? Reach out to us to talk about creating a uniquely customized space. We'll handle everything for you—from design to installation to general support to ensure your show day is a seamless experience.
Topics: Featured, Trade Show Tips