4 Tips For Avoiding Travel Stress
Travel can be exhausting and stressful. The Hill & Partners Account Management team is on the road and around the globe all throughout the year, together logging over 300,000 annual miles attending events and trade shows to provide the best possible hands-on and face-to-face service. In all of those miles traveled, the team has picked up a few valuable travel tips to share with you to help better be prepared to avoid some of those inevitable travel stresses.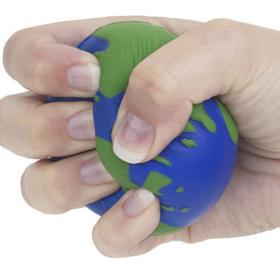 1) BACK IT UP
No one wants to think about the "What if" when it comes to your belongings getting lost or stolen, but it's always smart to have a backup plan.
Insider Tips:
When traveling Internationally, always keep a copy of your passport somewhere safe. In the event that your passport gets lost or stolen, you'll want a back up. One suggestion is keeping it in your shoe (Most tennis shoes have removable insoles).
If checking a bag, always keep your most important items (toothbrush, electronics, prescriptions, a minimalist change of clothes) in your carry-on. If your bag gets lost, stolen, or delayed, you have your most important items on you.
To prevent leaving your phone charger in your hotel room when you check out, unplug the charger every time you remove your phone and put it back in your luggage.
If you have forgotten something or are waiting for delayed baggage, check with the hotel's front desk before going out to buy replacements. They typically carry the necessities for your convenience at no charge.
Never put a laptop in your checked baggage. Always keep it in your carry-on or you are at risk of getting it back in pieces (or not at all).
2) WRAP IT UP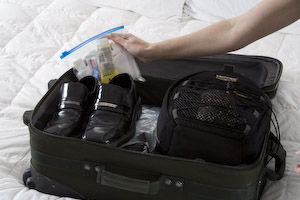 There's little worse than opening your luggage and realizing the shampoo bottle went to work on your precious clothes items. Always keep liquids sealed in a plastic bag no matter what type of container they are in. You can never rely on the pressure from flights or the way your bags were handled to keep your liquids intact.
Insider tips:
Place a plastic bag under the caps of liquid bottles and tie the bag around the bottle.
Always pack zip-lock bags. Not only will they keep your belongings protected from any liquid disasters, they can prove useful for separating small items that otherwise may get buried in the transition process.
3) LUGGAGE SAVERS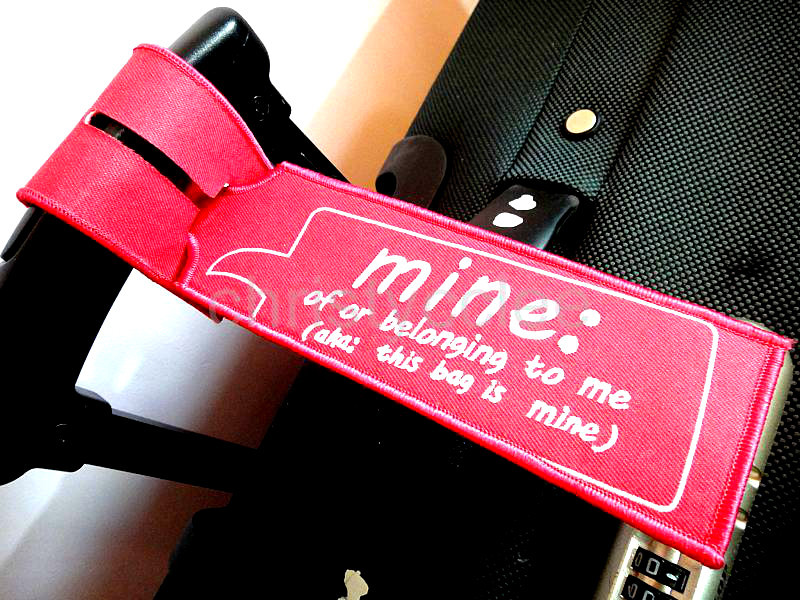 You've finally arrived from that long flight. Tired and weary, you stand around the rotating carousel carefully eyeing each bag willing it to be your own… until you realize the carousel has stopped and your bag is nowhere to be found. Lost luggage is never fun, but there are things you can do to help recover it.
Insider tips:
Always hold onto the bag claim number given to you at check-in. Mark your bag clearly so that no one can mistake yours for theirs (bright duct tape, ribbons, odd colored bags, and unique luggage tags are a few suggestions).
Take a photo of your luggage. Place it next to something (such as yourself) that can provide a good idea of size. Print a copy and carry it with you when you travel. If your bag goes missing, hand it over to the bag claim office to guarantee an accurate description and help them locate your bag.
Aim to limit to a carry-on each time you travel. It will not only save you time when checking in and leaving the airport, but it limits the risk and stress of possible lost luggage.
4) KEEP HEALTHY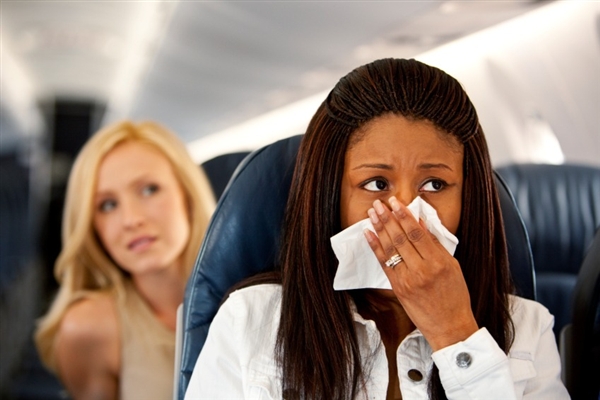 How many times have you or someone you knew went on a trip and came back with the sniffles? Take the precautions to save yourself:
Sanitize the Tray: The folding tray table is rarely, if ever, cleaned. Carry some antibacterial wipes with you and wipe that tray before you use it for anything.

Insider Tip: These pen-sized sanitizer sprays include a carabiner top to clip to keychains, inside carry-ons, through lanyards, or onto belt loops. You can also Brand them so your whole company can be sure to stop the germ spread while spreading brand recognition instead!
Keep a travel First Aid Kit in your bag for each trip.

Insider Tip: Must-have suggestions: Ibuprofen (or other pain killer), decongestant, NyQuil, Neosporin (I like the Neosporin + Pain brand), band-aids (if you are blister prone, you may want to also include specialized blister band-aids).
Suffer from motion sickness?

Insider tip: Ask for a drink that is half ginger ale and half club soda. Mixing with club soda reduces your sugar intake and the ginger root in Ginger Ale along with the carbonation have been shown to reduce discomfort in an upset stomach.
Create a Germ Barrier

Insider tip: Get a small bottle of hand sanitizer and tube of Bacitracin. Sanitize your hands, then put a dab of Bacitracin on your finger tip and use it to coat the inside of each nostril. This is Doctor-recommended to ward off germs. Or swab your nostrils with Nozin nasal sanitizer, which claims to be the first sanitizer for the nose and fights germs for up to eight hours.

Follow the Hill & Partners Travel Tips Pinterest Board
---
READ MORE:
4 Ways To Add Comfort To Your Business Travel
Topics: Tips & Tricks, on the ground